AlphaPlugins Engraver III v1.1 for Adobe Photoshop Free Download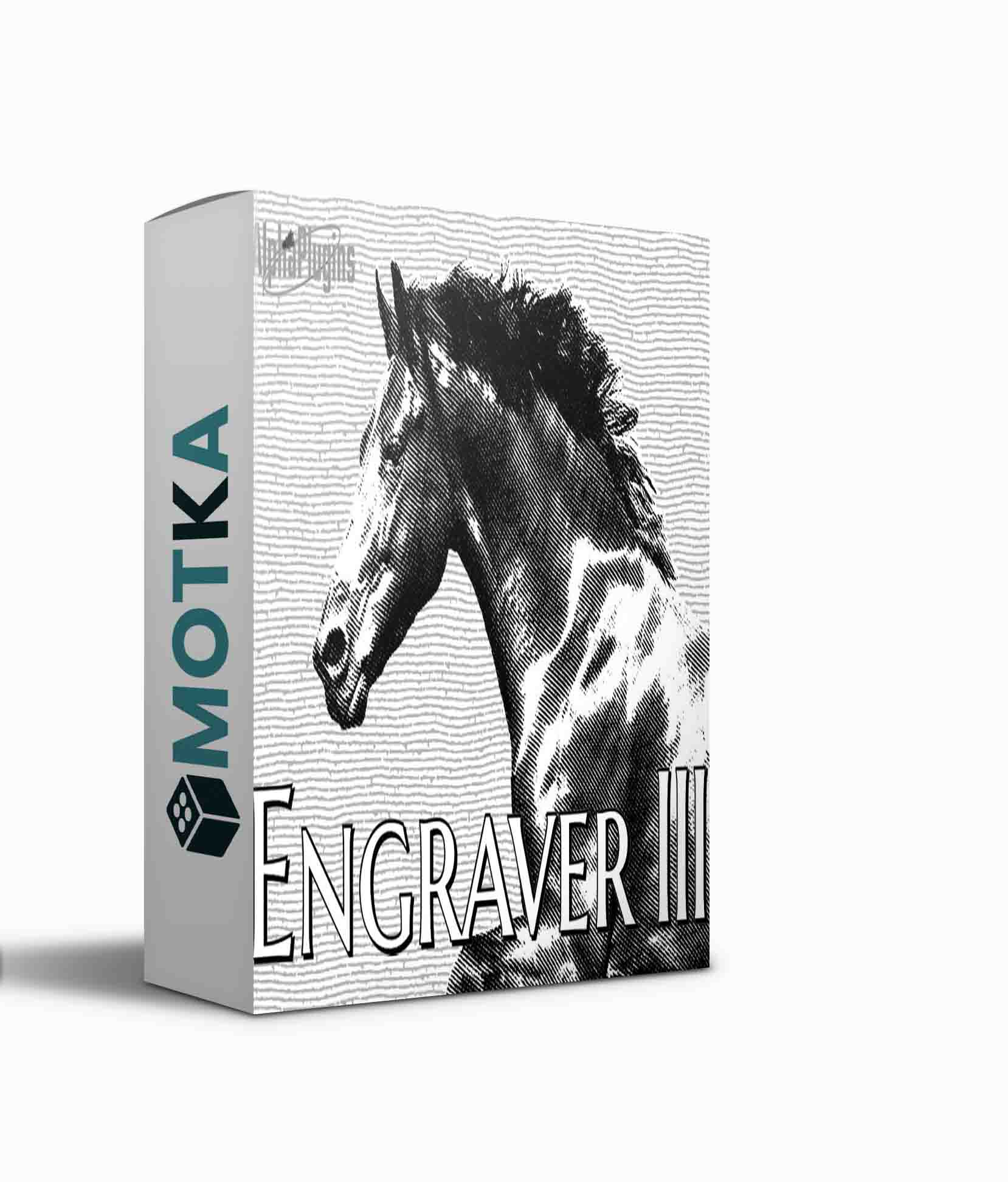 AlphaPlugins Engraver III plugin for Photoshop CS2…CC2018 lets you turn any picture into an impressive old-style engraving with just a few mouse clicks. You are in control, just like the old masters, but you can create a stylish engraving in only minutes instead of days! Experiment with a wide variety of geometric patterns and line modifications, use multiple layers to create complex effects, change ink colors, or add noise and randomness to make your engraving look like it was made by hand. Finish your composition by choosing paper colors and textures. Even add embossing effects to simulate the look of an old printing press.
AlphaPlugins Engraver III comes with a group of factory presets to let you dive right in and experiment with the plugin's power. Once you find the perfect parameters for your composition, Engraver III lets you save your settings for the next masterpiece.
What's New
Faster processing:

The 

AlphaPlugins Engraver

 

III

 plugin implements a new image-processing engine, which produces high quality images faster than previous versions. The rendering engine is powerful enough to let you work in a large preview size in high resolution with no effect on performance (important on Retina screens!).

Multilayer support:

The new version introduces multilayer support, which allows you to create an engraving with intersecting patterns, simulating more realistic and complex crosshatching. You can also experiment with parameters that creatively affect and blend the layers, with the results all shown in real time.

New patterns:

We've kept all the old geometric patterns and added even more in AlphaPlugins Engraver III, giving you a unique family of engraving effects not available in any other plugin.

Randomization features:

Old-fashioned engravings had imperfections, made by the engraver's hands or by the printing process. The new randomization options let you add noise to the engraving lines, change line roughness, continuity and edges, or engraving line coverage of the image. All these imperfections make your engraving all the more unique.

Intuitive user interface:

We've worked hard to make the user interface of AlphaPlugins Engraver III powerful and easy to understand. We've made the AlphaPlugins Engraver III window resizable, and the Preview pane scalable. Parameters are also conveniently grouped by themes.

See a screenshot of the user interface

Powerful presets:

AlphaPlugins Engraver III's power starts with its large set of factory parameters (grouped in subfolders for convenience). You can quickly explore plugin possibilities and features, and tune up settings as you go. And again, when you create a special setting you want to use again, it's easy to save it!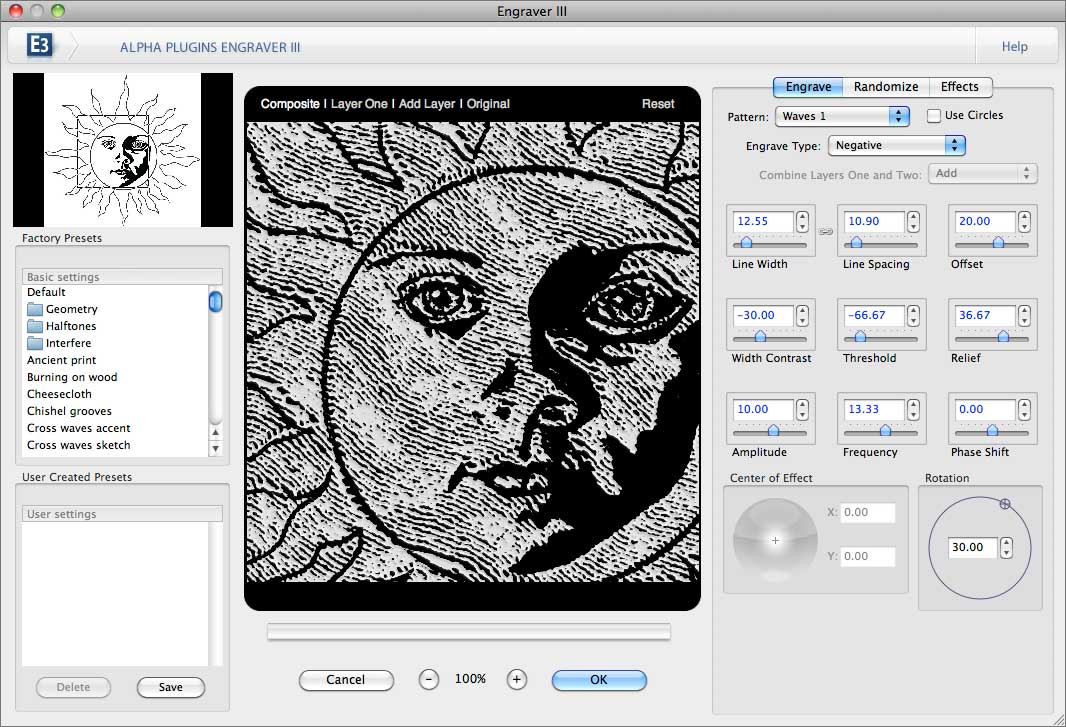 File Password:- motka.net