Retouching Actions Pack [ 23 Actions ] Free Download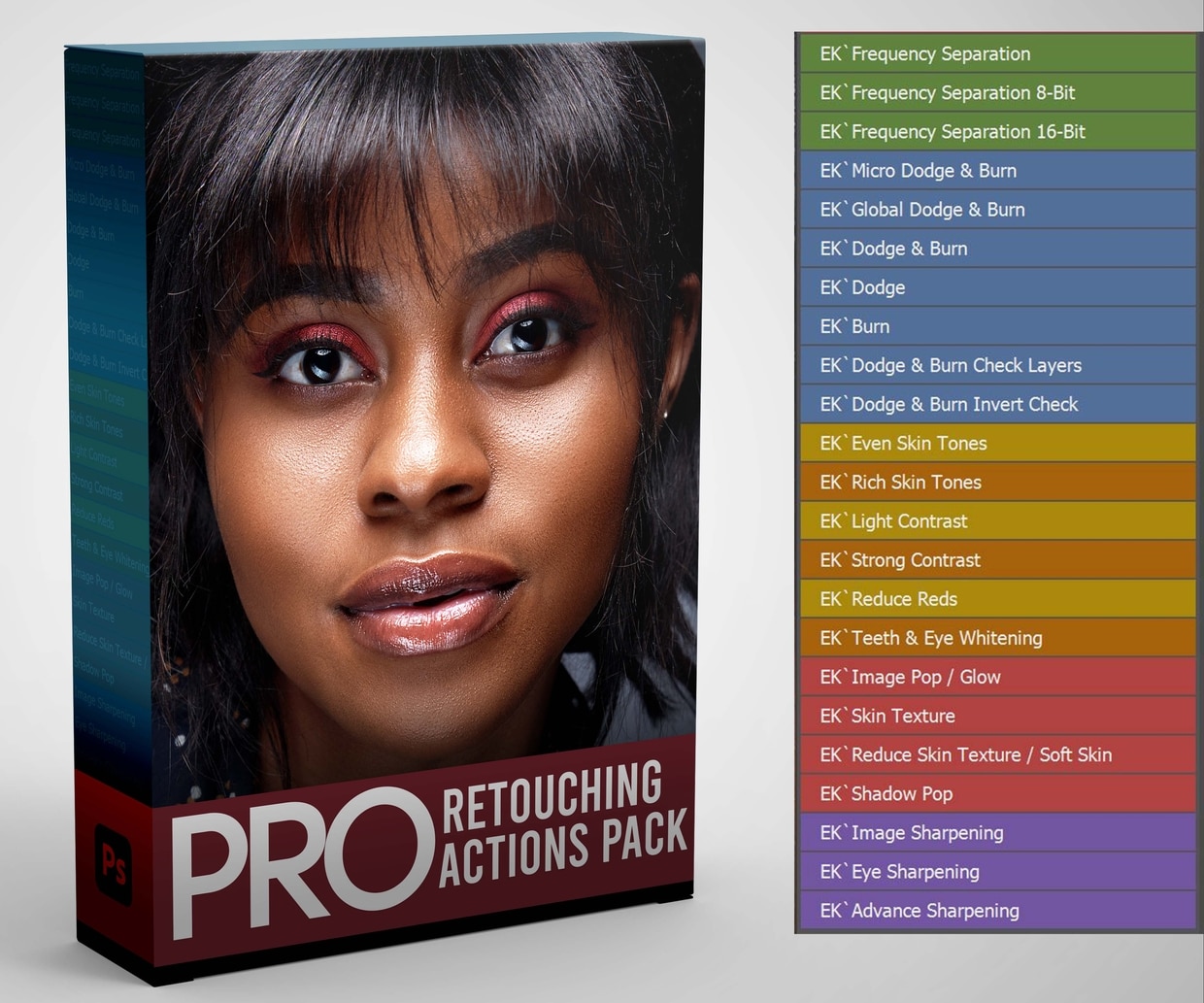 Retouching Actions Pack [ 23 Actions ]
This powerful pack of Photoshop Actions contains 23 of the most time-saving, quality improving actions for Photographers and Retouchers. With these actions, you have all the tools you need to take your work from boring and flat images, to stunning and unique Images.
It comes with videos to help you practice and reach the full potential of the actions and your creative abilities.
From beginner actions such as Frequency Separation to more professional ones like the
Image Glow, Advanced Sharpening and Skin Texture, this Pack is sure to help you quicken your workflow and advance your skills.
ACTIONS IN THIS PACK:
Frequency Separation Action
Frequency Separation 8-Bit Action
Frequency Separation 16-Bit 
Micro Dodge & Burn Action
Global Dodge & Burn Action
Dodge & Burn Action
Dodge Action
Burn Action
Dodge & Burn Check Layers Action
Dodge & Burn Invert Check Action
Even Skin Tones Action
Rich Skin Tones Action
Light Contrast Action
Strong Contrast Action
Reduce Reds
Teeth & Eye Whitening Action
Image Pop / Glow Action
Skin Textures Action
Reduce Skin Textures / Soft Skin
Shadow Pop
Image Sharpening
Eye Sharpening
Advance Sharpening
Homepage:-https://eustacekanyanda.sellfy.store/p/re/