MB Immersion Presets for Lightroom 5 and LR Classic CC Free Download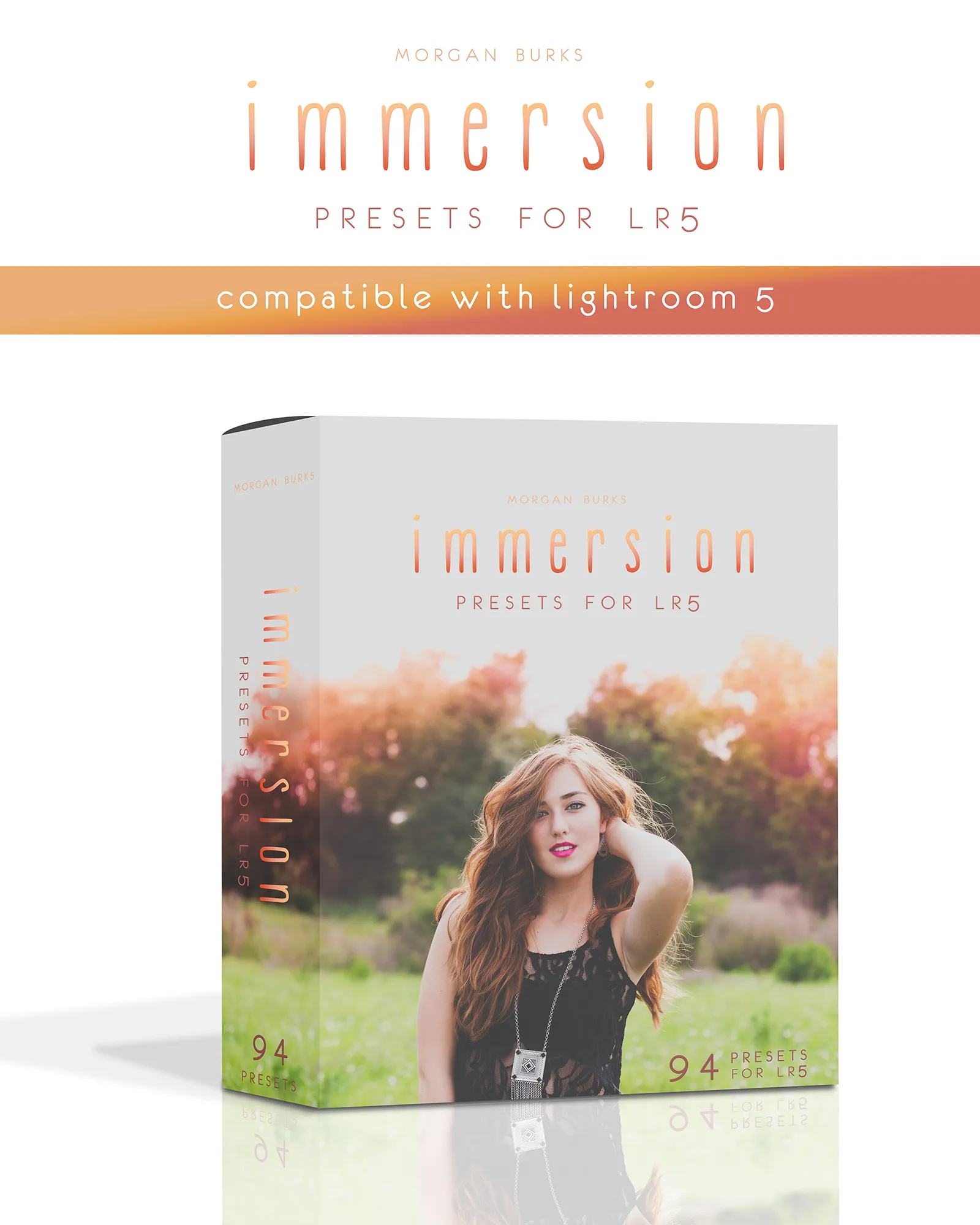 This diverse collection of presets provides you with all of the tools you need to apply quick, beautiful edits to your images in Lightroom 5, 6, and LR Classic CC.
(Formerly called 'Infusion' Presets! The name has changed, but it's still the same awesome product!)
For so long, light leaks and sunflare could only be believably achieved in post processing when utilizing Photoshop, but now you can infuse your images with light and color in Lightroom like never before!
Whether you want to add some sunshine, color, rich matte effects, or add subtle tones and tints – this collection contains 94 presets that encompass it all!
Plus, Immersion also includes 16 Brushes that allow you to paint light into your images, add lip color to your subjects, smooth skin, and even paint in shadows, enhance highlights, and sharpen selectively.
Editing in Lightroom just got a LOT more interesting!