Rig-GNS Free Download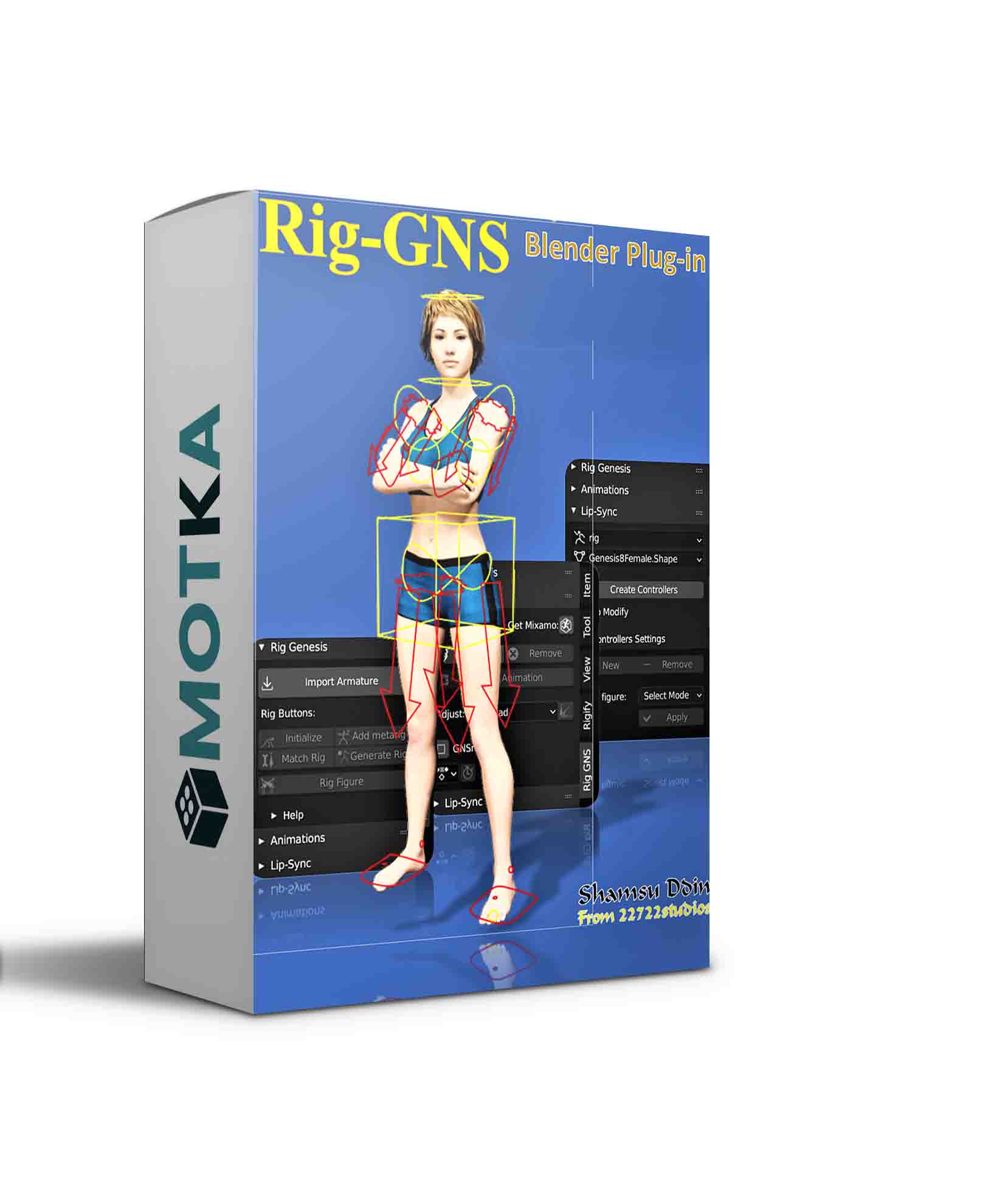 Now supports Blender 3.0
Rig-GNS is a blender plugin for rigging and animating Genesis figure from Daz studios. It includes features for Copying animations from Mixamo as well as Daz animation Library. It also includes features for creating lip-sync and facial expressions.
Figuring new addon can sometimes be discouraging, which is why the Rig-GNS User-interface was created to make it as user-friendly as possible. The interface is divided into three main panels; the Rig-Genesis panel, the Animation panel, and the Lip-sync panel.
The Rig-Genesis panel contains buttons for importing and rigging the genesis figure with rigify. The animation panel assigns animations from Mixamo or Daz animation library to the figure. And the lip-sync aspect of the plug-in helps with the creation of lip-sync and expressions for the character. These various aspects of the add-on will be discussed in greater detail in later chapters of this Guide.
The plug-in was tested with Blender 2.8 as well as 2.9 (Including 2.91). The genesis figure used during testing were exported from Daz studio 4.15 and prior versions. All testing was done on Windows 10 OS.
Rig Genesis figures in just few clicks.
Full control of all body parts
Copy animation templates from Mixamo and Daz store
Adjust animation templates for countless motion possibilities.
Additional Tertiary Face layer in Rigify panel for more facial control.
Auto mouth-shapes generation for Lip-sync. (Lip-sync also compatible with other models as well)
Easy creation and control of facial expressions.
Improved and simplified material shaders in both cycles and eevee.
Auto adjust timeline to match animation.
Friendlier user interface
Supports Blender 2.8x, 2.9x  and 3.0
Includes User Guide.
Compatible with Genesis 3, Genesis 8 and Genesis 8.1 Figures.
*Now supports multiple figures in one scene.
Homepage:-https://22722studios.gumroad.com/l/yFocf
File Password:- motka.net