DELUTS | FILM 100 LOOK LIBRARY | BUNDLE Free Download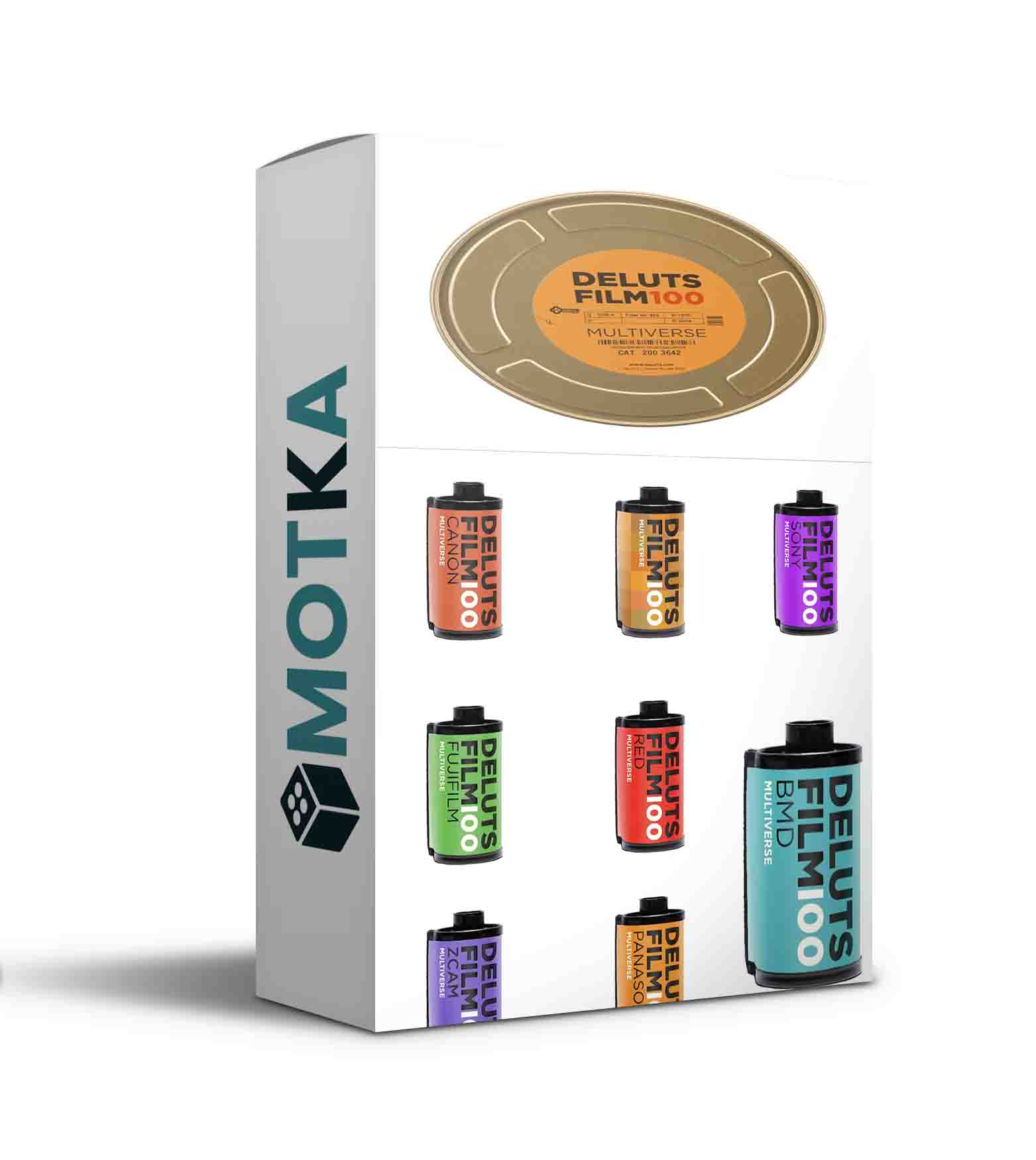 DELUTS | FILM 100 LOOK LIBRARY | BUNDLE
DELUTS | LOOK LIBRARY | FILM100
An amazing selection of looks spanning multiple cameras for ease of use.
/// CAMERAS:
– ARRI
LOGC
REC709
– RED
RWG LOG3G10
IPP2 End of Chain
– BLACKMAGIC
GEN 4 BMD FILM
GEN 4 BMD FILM POCKET 4k
GEN 4 BMD FILM POCKET 6k
GEN 5 BMD FILM
GEN 5 BMD FILM ALT
– PANASONIC
CINELIKE D
CINELIKE V
HLG
LEGACY
VLOG
– CANON
Canon Cinema LOG 1
Canon Cinema LOG 2
Canon Cinema LOG 3
– FUJIFILM
FLOG
– SONY
CINE4 SGAMUT3CINE (Updated AUG 19th)
HLG BT2020
SLOG2 SGAMUT3CINE
SLOG3 SGAMUT3CINE
– ZCAM
ATOMOS ZCAM RAW
ZCAM ZLOG2
/// FINISHING LUTS / END OF CHAIN LOOKS

Various end of chain luts/ finishing luts / over-luts also included.
Use the finishing Luts over the top of the standard manufactures REC709 / REC2020 Luts to quickly give another level of looks to your work.
The finishing Luts also work well over manufactures REC709/REC2020 profiles.
/// SIMULATED BASE STOCKS
AGFA
AGFA PRECISA 100
AGFA VISTA 200
FUJI
FUJI 160
FUJI 400H
FUJI 800Z
FUJI ASTIA 100F
FUJI CHROME
FUJI FP-100C
FUJI SUPERIA 100
FUJI SUPERIA 400
FUJI SUPERIA 1600
ILFORD
ILFORD DELTA
ILFORD NOIR
KODAK
KODAK KODACHROME
KODAK PORTA 400 NATURAL COLOR
KODAK PORTRA 160
KODAK PORTRA 400
KODAK PORTRA 400 ULTRA COLOR
KODAK PORTRA 400 VIVID COLOR
KODAK VISION 2383
KODAK 5207
POLAROID
POLAROID CLASSIC
POLAROID INSTANT
FUJIFILM
ASTIA Soft
CLASSIC CHROME
Eterna Cinema
PRO Neg Hi
PRO Neg Std
PROVIA Standard
Velvia Vivid
/// ELEMENTS:
A new LUT Looks colour base inspired by minerals. Some have stong gamma curves and colours.
Amesite
Anandite
Ardaite
Beryl
Bismuth
Brookite
Brucite
Cadmium
Carminite
Cerium
Creedite
Crocoite
Diamond
Edenite
Fluorite
Galaxite
Gembone
Gold
Gossan
Humite
Indite
Indium
Iranite
Jarosite
Kanoite
Kassite
Kinoite
Lazulite
Lópezite
Magnesium
Margarite
Microlite
Mosesite
Mullite
Neptunite
Nickel
Obsidian
Osmium
Osumilite
Painite
Palladium
Pascoite
Pyrope
Quintinite
Rhodium
Rutile
Shigaite
Silicon
Simpsonite
Thorite
Titanite
Topaz
Umbite
Upalite
Uranium
Vanadium
Vulcanite
Weissite
Xenotime
Zincite
Zircon
Zorite
/// LIGHTROOM PHOTOSHOP LOOK LIBRARY:
400 .xmp Instant look profiles for use in Photoshop (ACR) or Lightroom.
The DELUTS, LOOK LIBRARY set is also available for use with Digital Images for use within Lightroom or Photoshop and any application that uses ACR (Adobe Camera Raw). You won't be limited to just RAW images you can process your existing Tiffs or JPEGs.
How to Install ACR look profiles for Lightroom & Photoshop for use this Camera RAW, locate the package 'DELUTS_LIGHTROOM_PS_LOOK_LIBRARY.zip' downloaded from the Sellfy store, look for a zip file or unzipped folder for Mac. Then drag the subfolders 'DELUTS  LOOK LIBRARY'. 'DELUTS  ELEMENTS' and 'DELUTS CLASSICS' into the 'Settings' folder as located below.
Mac
• (user)/Library/Application Support/Adobe/Camera Raw/Settings
Win
• C:\Users\*username\AppData\Roaming\Adobe\CameraRaw\Settings
(Try above first)
• \Application Data\Adobe/Camera Raw\Settings
• C:Users-[user name]\AppData/Roaming\Adobe/CameraRaw\Settings
Alternatively you can install through the profile section in Lightroom and Photoshop.
When opening .ZIP files generated on a Mac please make sure you delete any files that do not end in '.xmp' within the directories. Also on Windows system if you have any trouble place all the '.xmp' directly into the Settings folder without any folders or subfolders. The internal way the Looks are created will put them back in order.
On Macs, if the user Library folder is hidden. Hold the Option key down while selecting the "Go" menu in the Finder.
Homepage:-https://jamesmiller.sellfy.store/p/u4nt/