Archvizartist Advanced Interior Visualizations Free Download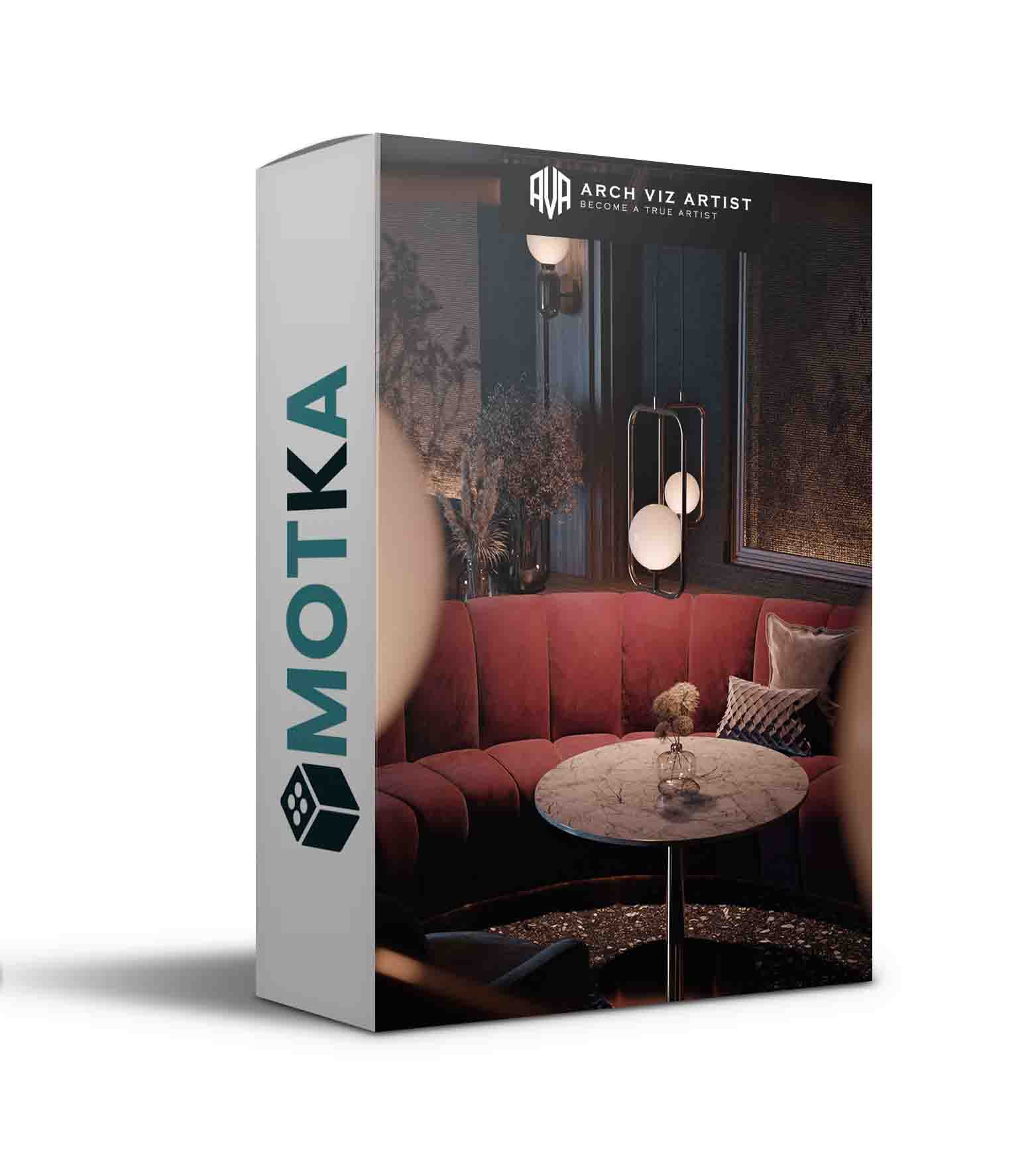 It is great to create interior visualizations for small clients. You can learn during the process of accomplishing these projects, you can grow your skills in a non-stressful and quite easy way. It feels like a safe and reasonable solution, especially if you start your journey in the arch-viz field.
However, most of the time, there is a moment in your professional life when you start to feel that you want a bit more… you want to grow, you have bigger plans for yourself!
Your willingness to improve your skills and take on more complex and more ambitious projects from bigger clients is greater and greater…
Are you facing this stage in your professional life? There is nothing to worry about. If you are truly determined with your goal and willing to learn, you are able to achieve the desired effect!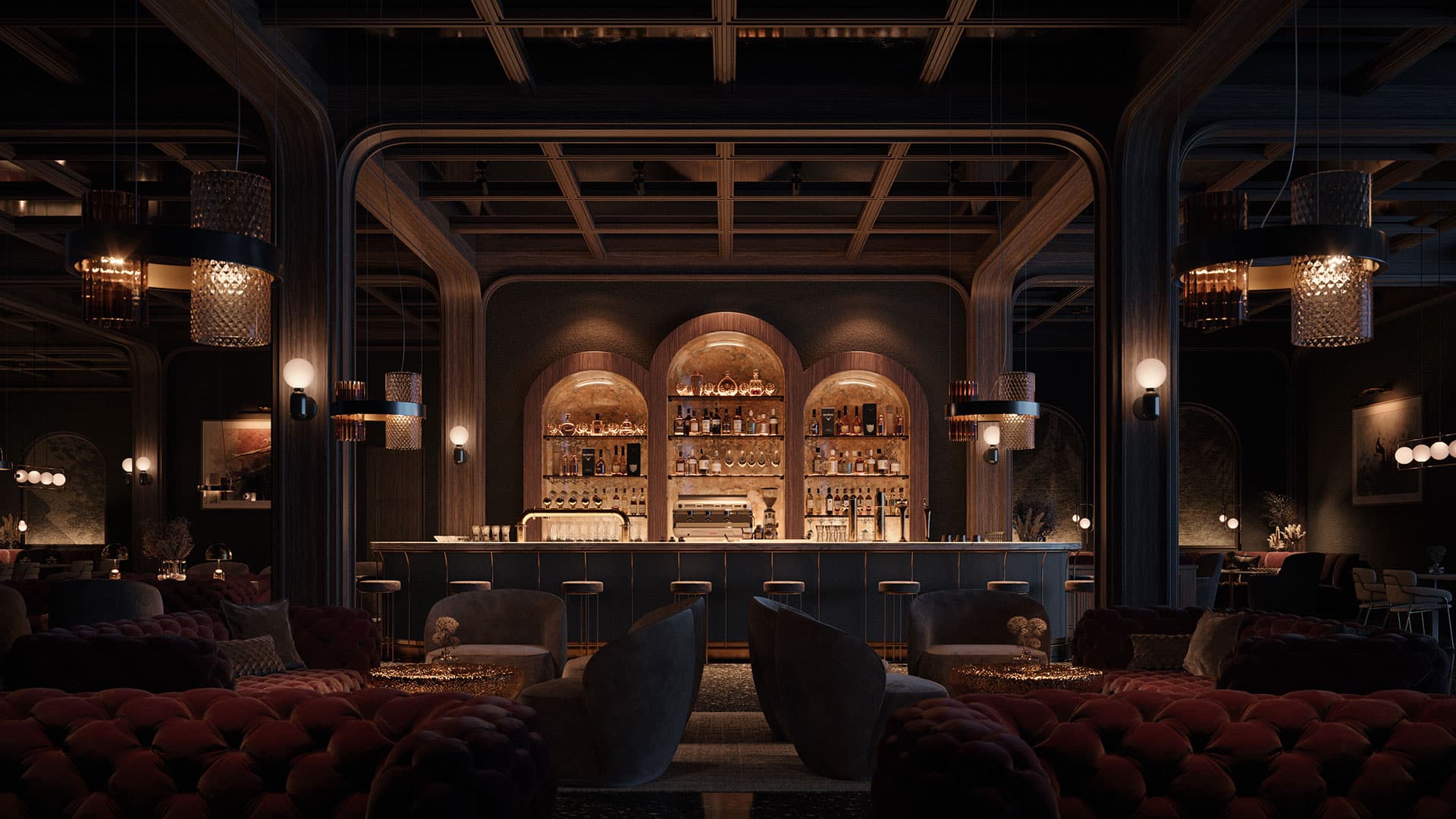 Do you want to get recognition in the industry and among your clients?
Do you want to reach out to bigger clients that may have more complex projects for you?
Would you like to earn more thanks to the complexity and scale of the projects?
Do you want to beat your competition and be in the group of the top artists in the world?
Do you want to make your interior visualizations stand out among other images?
Are you willing to spread your wings and continue to develop your progress?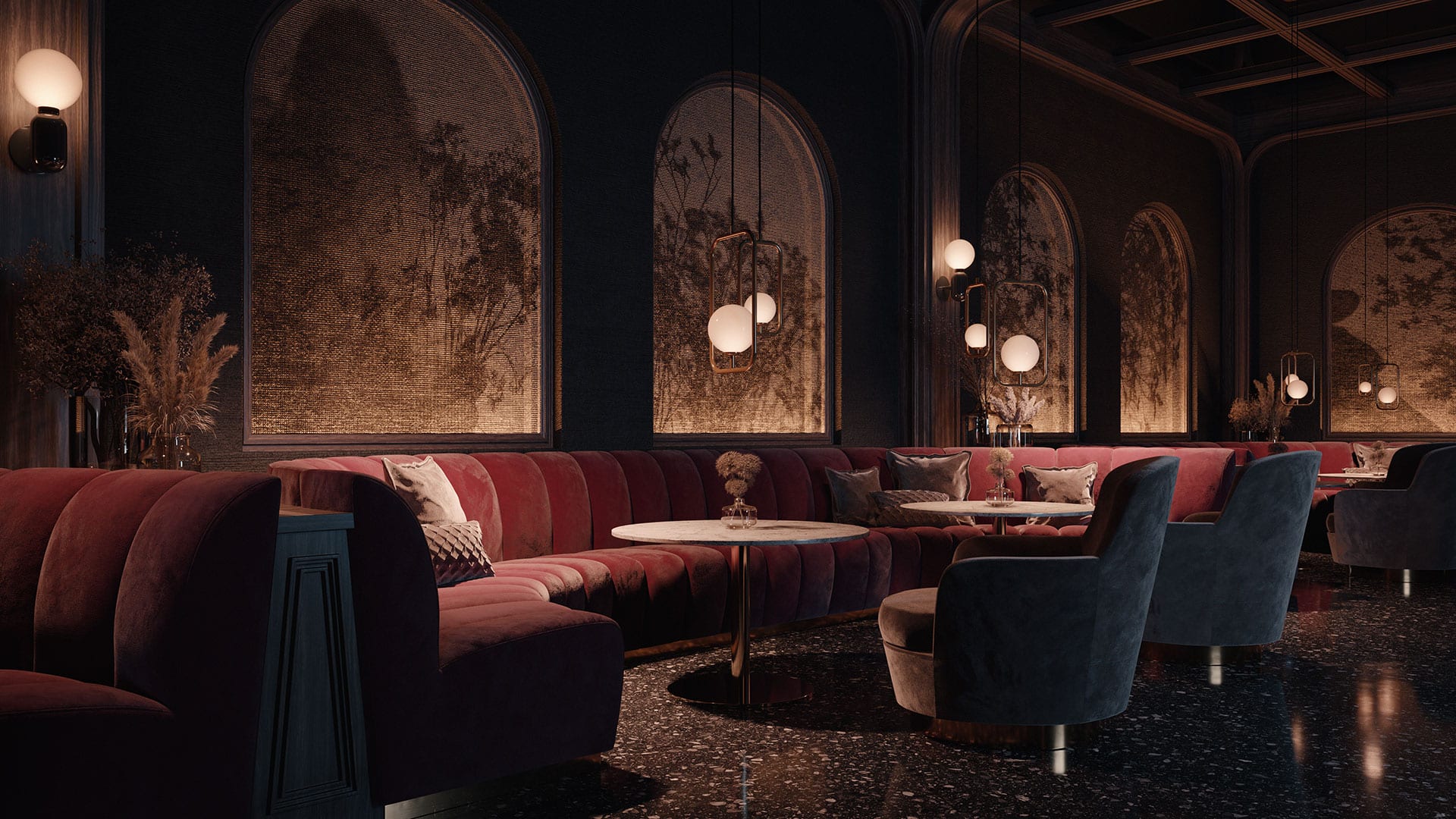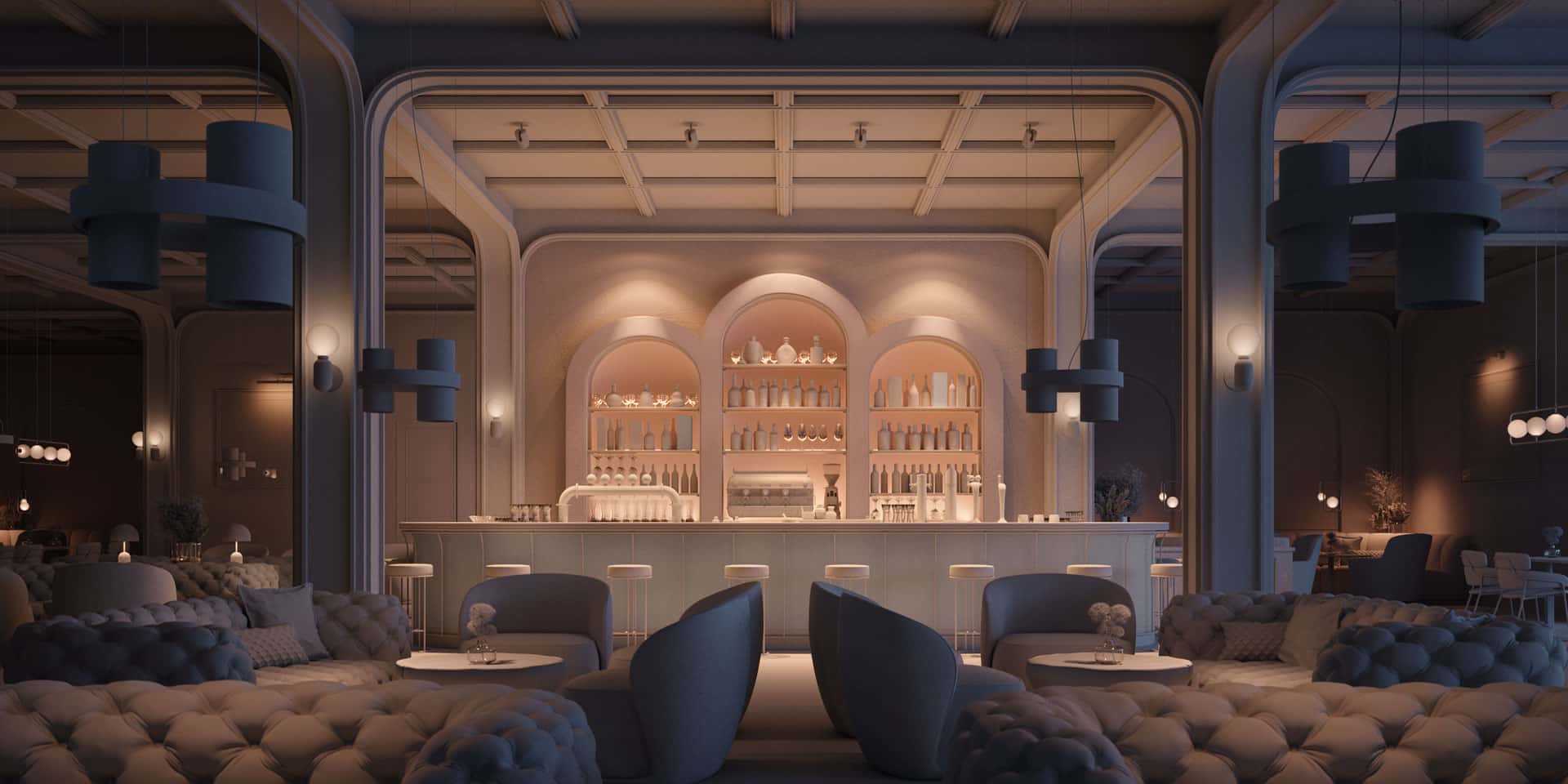 Module 1    Introduction & Render Engines
Lesson 1 – Introduction to the training
Lesson 2 – Corona Render Settings
Lesson 3 – V-Ray Render Settings
Lesson 4 – Corona VFB Window
Lesson 5 – V-Ray VFB Window
Lesson 6 – Corona Render Elements
Lesson 7 – V-Ray Render Elements
Lesson 8 – Corona Proxy
Lesson 9 – V-Ray Proxy
Lesson 10 – Corona Cameras
Lesson 11 – V-Ray Cameras
Lesson 12 – Corona Lighting
Lesson 13 – V-Ray Lighting
Lesson 14 – Corona Lightmix
Lesson 15 – V-Ray Lightmix
Lesson 16 – Corona Materials
Lesson 17 – V-Ray Materials
Lesson 18 – Corona Fog & Volumetrics
Lesson 19 – V-Ray Fog & Volumetrics
Lesson 1 – Modeling overview
Lesson 2 – 

Modeling columns

Lesson 3 – 

Modeling windows

Lesson 4 – 

Modeling ceiling

Lesson 5 – 

Modeling walls

Lesson 6 – 

Modeling doors

Lesson 7 – 

Modeling bar

Lesson 8 – 

Modeling bar counter

Lesson 9 – 

Remodeling bar sofa

Lesson 10 – 

Final adjustments to the base model
Module 3    Cameras & Lighting
Lesson 1 – General idea of the bar space
Lesson 2 – 

Storytelling and color analysis

Lesson 3 – 

Main furniture setting

Lesson 4 – 

Main cameras setting

Lesson 5 – 

Overall lighting setup

Lesson 6 – 

Adding light features

Lesson 7 – 

Adding lights to light features
Lesson 1 – 

Creating wood material

Lesson 2 – 

Creating wall material

Lesson 3 – 

Creating floor material

Lesson 4 – 

Creating ceiling material

Lesson 5 – 

Creating marble material

Lesson 6 – 

Creating metal material

Lesson 7 – Creating bar fabric material
Lesson 8 – 

Creating the rest of the bar materials

Lesson 9 – 

Creating linen material

Lesson 10 – 

Creating velvet material

Lesson 11 – 

Editing furniture materials

Lesson 12 – 

Adjusting 2nd version of the velvet material
Module 5    Finalizing & Postproduction
Lesson 1 – Adding bar accessories
Lesson 2 – 

Adjusting alcohol materials

Lesson 3 – 

Placing alcohol models

Lesson 4 – 

Lighting bar area

Lesson 5 – 

Adding extra lighting

Lesson 6 – 

Placing main accessories

Lesson 7 – 

Positioning decorations

Lesson 8 – 

Render Setting & Render Elements

Lesson 9 – 

Post-production
Lesson 1 – 

Vertical bar image – Adjusting the lighting

Lesson 2 – 

Vertical bar image – Postproduction

Lesson 3 – 

Seating image – Setting up the lighting

Lesson 4 – 

Seating image – Postproduction

Lesson 5 – 

Sofa detail – Setting up the camera

Lesson 6 – 

Sofa detail – Setting up the lighting

Lesson 7 – 

Sofa detail – Postproduction

Lesson 8 – 

Canva detail – Setting up the camera

Lesson 9 – 

Canva detail – Setting up the lighting

Lesson 10 – 

Canva detail – Postproduction

Lesson 11 – 

Alcohol Details View 1 – Setting up the camera

Lesson 12 – 

Alcohol Details View 1 – Setting up the lighting

Lesson 13 – 

Alcohol Details View 1 – Postproduction

Lesson 14 – 

Alcohol Details View 2 – Setting up the camera

Lesson 15 – 

Alcohol Details View 2 – Setting up the lighting

Lesson 16 – 

Alcohol Details View 2 – Postproduction

Lesson 17 – 

Bar Detail View 1 – Setting up the camera

Lesson 18 – 

Bar Detail View 1 – Setting up the lighting

Lesson 19 – 

Bar Detail View 2 – Setting up the camera

Lesson 20 – 

Bar Detail View 2 – Setting up the lighting

Lesson 21 – 

Bar Detail View 3 – Setting up the camera

Lesson 22 – 

Bar Detail View 3 – Setting up the lighting

Lesson 23 – 

Bar Details – Postproduction

Lesson 24 – 

Final thoughts, homework & certification rules
File Password:- motka.net
Download Link Coming Soon…