Avid Pro Tools v2022.4 Free Download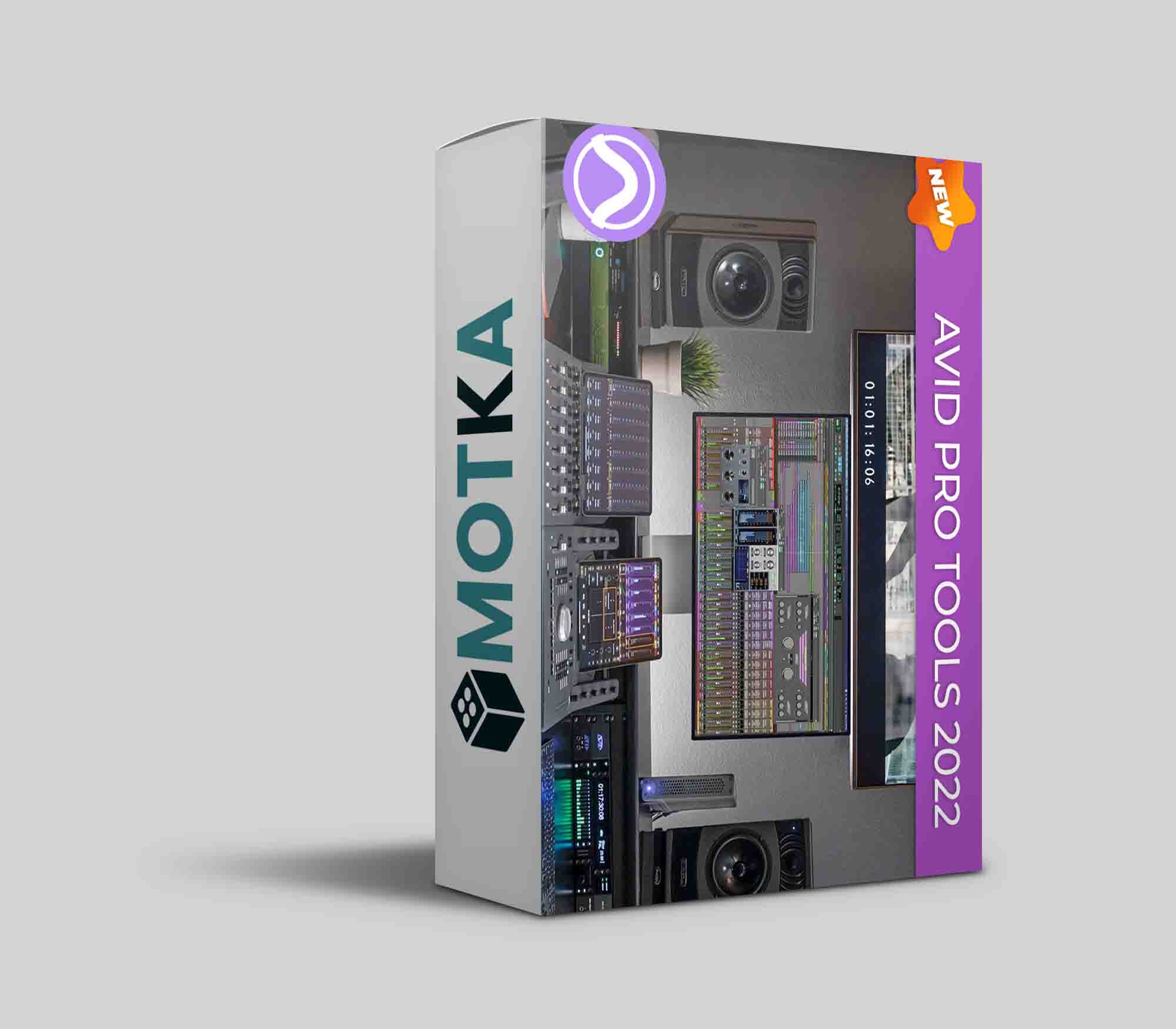 Avid had released Pro Tools v2022.4.  This version now offers 3 options to fit your budget and needs.  It also has several new features and enhancements, including Custom Keyboard Shortcuts, Pro Tools Search, Video Color Space improvements and more.
What's new in Pro Tools v2022.4?
Avid has announced that the Pro Tools family of products has been updated and enhanced with three new offerings:
Pro Tools Artist for music creators just starting out
Pro Tools Studio for serious music creators and producers
Pro Tools Flex for audio post and high-end music professionals and facilities
These products build on and replace the current Pro Tools product lineup with significant new software capabilities, as well new virtual instruments and other content. And best of all, all current Pro Tools and Pro Tools Ultimate customers with active subscriptions or perpetual Software Updates + Support Plans will automatically get the new software capabilities and applicable content introduced free of charge. That means if you have Pro Tools, you'll now have Pro Tools Studio. If you're a Pro Tools Ultimate subscriber, you'll be transitioned to the Pro Tools Flex subscription bundle. If you have a Pro Tools Ultimate perpetual license with an active support plan, you'll get all the new enhancements of the latest software.
The Pro Tools 2022.4 software release delivers numerous new features and enhancements, including:
Custom Keyboard Shortcuts
Pro Tools Search
Video Color Space Improvements
Dolby Atmos Improvements
Miscellaneous Features and Enhancements
CUSTOM KEYBOARD SHORTCUTS
Keyboard shortcuts are a powerful tool to speed up a whole range of workflows in Pro Tools, and you can now assign almost any command in Pro Tools to a custom keyboard shortcut. The new Keyboard Shortcuts window lists almost all commands in Pro Tools and their keyboard shortcuts, if any already exist. You can search for commands by name, key assignments, or tags, and then edit their keyboard shortcut assignments. You can then use filters (or combinations of filters) to further refine your search results. Available filters include modifier keys, commands Focus, assignment Conflicts, Custom assignments, and Tags.
PRO TOOLS SEARCH
You can now quickly search for commands or objects (such as tracks or clips) by name and trigger an action in Pro Tools, giving you the ability to:
Search commands by name and execute them
Search tracks by name and select them
Search clips by name and select them
Search Memory Locations by name and recall them
Search Track Groups by name and enable or disable them
Search AudioSuite plugins by name and open them
VIDEO COLOR SPACE ENHANCEMENTS (Pro Tools Studio and Pro Tools Ultimate Only)
Pro Tools now supports a variety of color space options for optimal picture representation across desktop and hardware displays (with both SDR and HDR media). This ensures that the video that you see in Pro Tools matches the picture in the NLE. Video tracks provide a color space setting which determines how the file is processed and the color space for monitoring with any connected video peripheral. Pro Tools will now automatically detect the color space of any imported media and allow the user to pick the best option using the new Color Space selector.
DOLBY ATMOS IMPROVEMENTS
2022.4 introduces two Dolby Atmos improvements:
Static Dolby Atmos Groups
Duplicate Dolby Atmos Music Panner Plug-in Automation to Pro Tools Pan Automation
Static Dolby Atmos Groups standardize the four most commonly used groups in audio post production (dialogue, music, effects, and narration), and have been added to the Manage Bed/Object Groups dialog. When Pro Tools is managing Dolby Atmos Bed/Object Groups, it now provides a default set of groups to match the Dolby Atmos Renderer.
Up until now, Pro Tools has not been able to include Dolby Atmos Music Panner information in an ADM deliverable. With Pro Tools 2022.4 and the Dolby Atmos Music Panner 1.2, Pro Tools can now copy the plugin automation to the Pro Tools pan lanes. This lets you do your creative mixing with the Dolby Atmos Music Panner, and then, when your mix is done and it's time to deliver an ADM file, you can use the "Duplicate Dolby Atmos Plug-in Automation to Pan Automation" command to turn the plugin automation into Pro Tools pan automation.
OTHER FEATURES AND ENHANCEMENTS
Getting Started tab in the Pro Tools Dashboard—the Dashboard now provides a Getting Started tab to help new users quickly learn how to use Pro Tools, with easy access to a demo session, tutorials, and additional educational content
Improved support for built-in and third-party Windows Audio Devices (WASAPI), opening up support for more devices so that users can use their computer's onboard soundcard without having to use additional third-party software
Spot to Edit Insertion command improved and added to the Clips List menu
Auxiliary Input tracks default to solo safe mode—this ensures that when audio is routed to an Auxiliary Input track from any other track and you solo that track, the Auxiliary Input track is not automatically muted, so you can still hear the audio routed from the solo'd track
Disable DSP Mode when disabling Record/Input preference (Pro Tools | HDX Hybrid Engine and Pro Tools | Carbon only)—you can now choose to have Pro Tools automatically disable DSP Mode when disengaging Record Arm and Track Input Monitor on a track
EUCON Assignable Knob Highlight (requires EUCON 2022.4 or later)—when enabled, the Assignable Knob highlight is shown in Pro Tools whenever any parameter is hovered over, clicked, assigned, or adjusted; when not enabled, the Assignable Knob highlight is only shown around the currently assigned parameter (if any)