Video Copilot Element 3D 2.2.3 Build 2192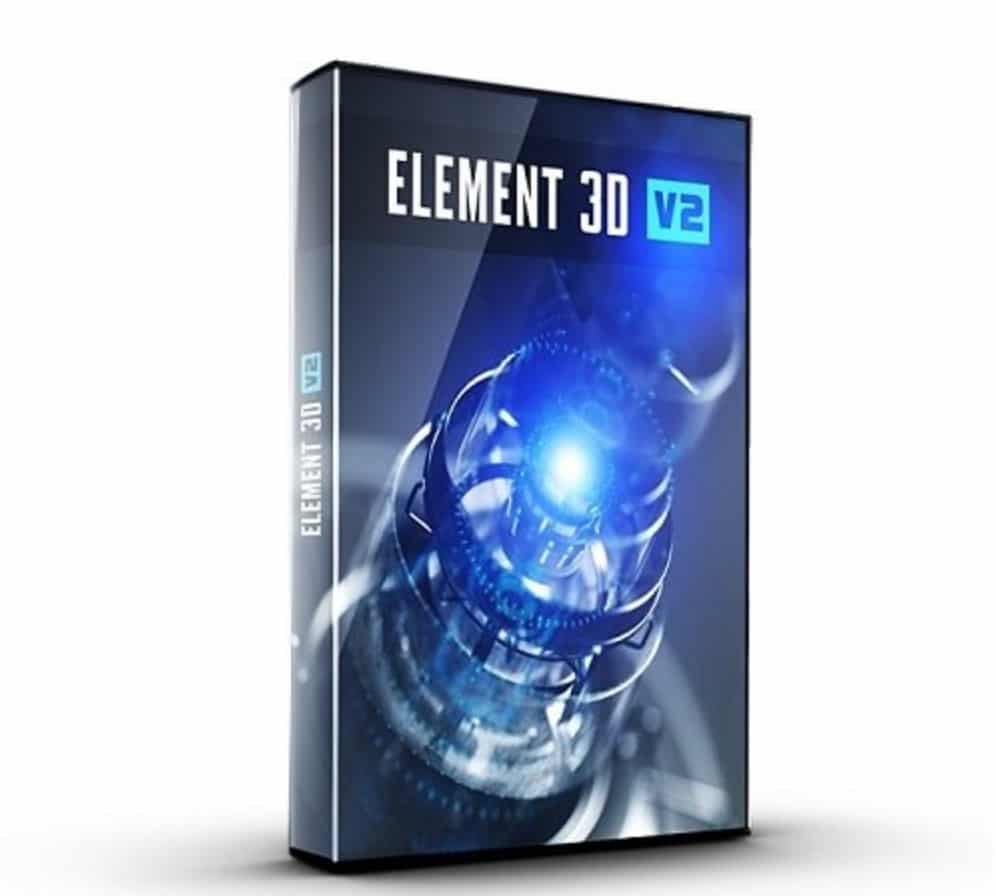 Video Copilot Element 3D 2.2.3 Build 2192 WIN
Video Copilot has released Element 3D, an After Effects plug-in that lets you import and animate 3D models, even as a particle array, and extrude text and mask shapes in real time. It's useful for all of us, for newbies and old hands & for straight 3D and more abstract experimentation, at least if you have a more recent OpenGL graphics card.
REAL 3D OBJECTS!
– Import 3D Objects & Textures
– OBJ & C4D Formats
– Animation OBJ Sequences
– Textures: PNG, JPG, HDR, EXR
NEW: Automatic Texture Importing:
– OBJ with MTL
– C4D Files
Video Copilot Element 3D v2 Capabilities:
– 3D Rendering in After Effects
– Create Complex Animations
– Physically Based Materials
– 3D VFX and Motion Graphics
– 3D Particle Shapes
– Wireframe
– Sub Surface Scattering
– Shadows and AO
3D SHADOWS – SOFT SHADOWS AND AMBIENT OCCLUSION:
OPENGL Shadows: (Faster)
– Supports Spot Lights & Parralel Lights
– Soft Shadows for Spot Lights
– Up to 8K Map Resolution & Sample Quality
– Shadow range based on map size
IMPROVED SSAO: (Faster)
– New SSAO includes quality presets
– Tighter contact & SSAO Color Tint
Ray Trace Shadows & AO (slower)
– Supports All Light types
– Accurate Soft Shadows
– Renders slower & Requires more memory
– Ray Trace features require OpenCL GPU
Ray Traced AO: (Slower)
– Accurate contact edges
– Slower that SSAO
DISTORT YOUR 3D OBJECTS
– Multiple Distortion Noise Modes
– Advanced fractal settings
– Combine with transfer modes!
REDESIGNED INTERFACE – PRODUCTIVITY STARTS HERE:
FEATURES:
– New Group Folders
– Combine 3D Models in groups
– Transform objects inside
– High Quality preview with reflection
– New Texture Levels control
NEW PARAMETRIC OBJECTS
– Create Primitives objects
– Edit segments and size
– Use as Particle Replicator shape
BEVEL & EXTRUDE – CREATE INCREDIBLE 3D TEXT:
FEATURES
– Extrude Text & Mask Shapes
– Built-in Bevel Presets
– Animate Individual characters
– Multiple Bevels per Object
TRANSFER MODES & WIREFRAME MATERIALS:
WIREFRAME
– Control wireframe settings per material
– Great for UI design or HUD graphics
MATERIAL TRANSFER MODE
– Set materials to ADD or SCREEN
– Composite Smoke and fire with ease
– Objects blend in 3D Space
Supported Systems:
– After Effects CS5, CS6, CC
– Windows 7 SP1 & up
Image Formats:
– HDR
– EXR
– DDS
– JPEG 8-bit
– PNG 8-bit 16-bit
– After Effects layers can be used up to 32bpc
3D File Formats:
– OBJ
– C4D R12 & up
HomePage – https://www.videocopilot.net/