Realistic Photoshop Oil & Acrylic Brush Pack – MA-BRUSHES Free Download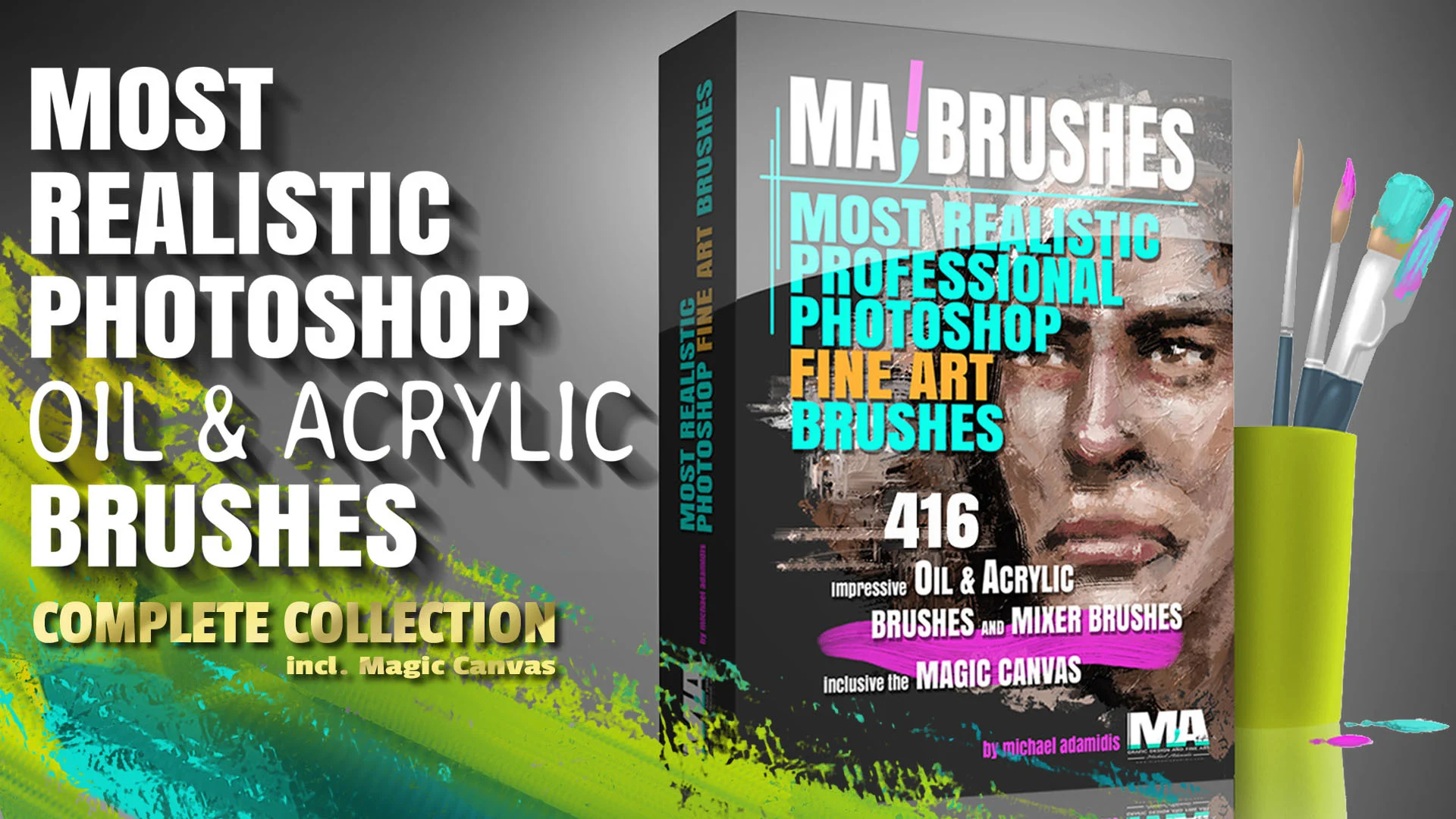 The Powerful MA-BRUSHES for Photoshop have been created to bring the experience and joy of traditional canvas painting to your computer screen to help you making your digital painting technique more efficient, authentic, realistic and natural!
Photoshop Brushes made for professional digital Paintings like Concept Art and Charakter/Environmental Design and also Portraits, Landscapes and abstract Paintings
These Brushes are absolutely unique, realistic and effective – A commitment guaranteed by myself as a Visual Artist/Concept Artist and Painter for over 10 years and also by considering all the positive feedback I am getting from the customers.
► Test it for yourself and see the close-up Gallery or the Product Video on my page www.adamidis-art.com/ma-brushes
► No stamps and no unrealistic patterns anymore!
► Just beautiful brush strokes and natural paint brush & knife textures to create wonderfull realistic and authentic Art – Your Art!
► The MA-Brushes are well sorted by category!
– Because Brushes DO matter and DO make the difference! –
This Photoshop Brush Pack contains:
Portrait Fine Art Brushes, round Brushes, flat Brushes, Filbert Brushes, Fan Brushes, Impasto brushes, scratchy Brushes, Canvas texture Brushes, Oil Brushes (Mixer Brushes), Palette Knives, diffuse Brushes (Clouds), Frost Texture Brushes (Oil Effect), Brushes for Grass, Brushes for Trees (also Evergreens), Brushes for Leaves, Rocks….