Quick ToneMapper v1.0 for After Effects Free Download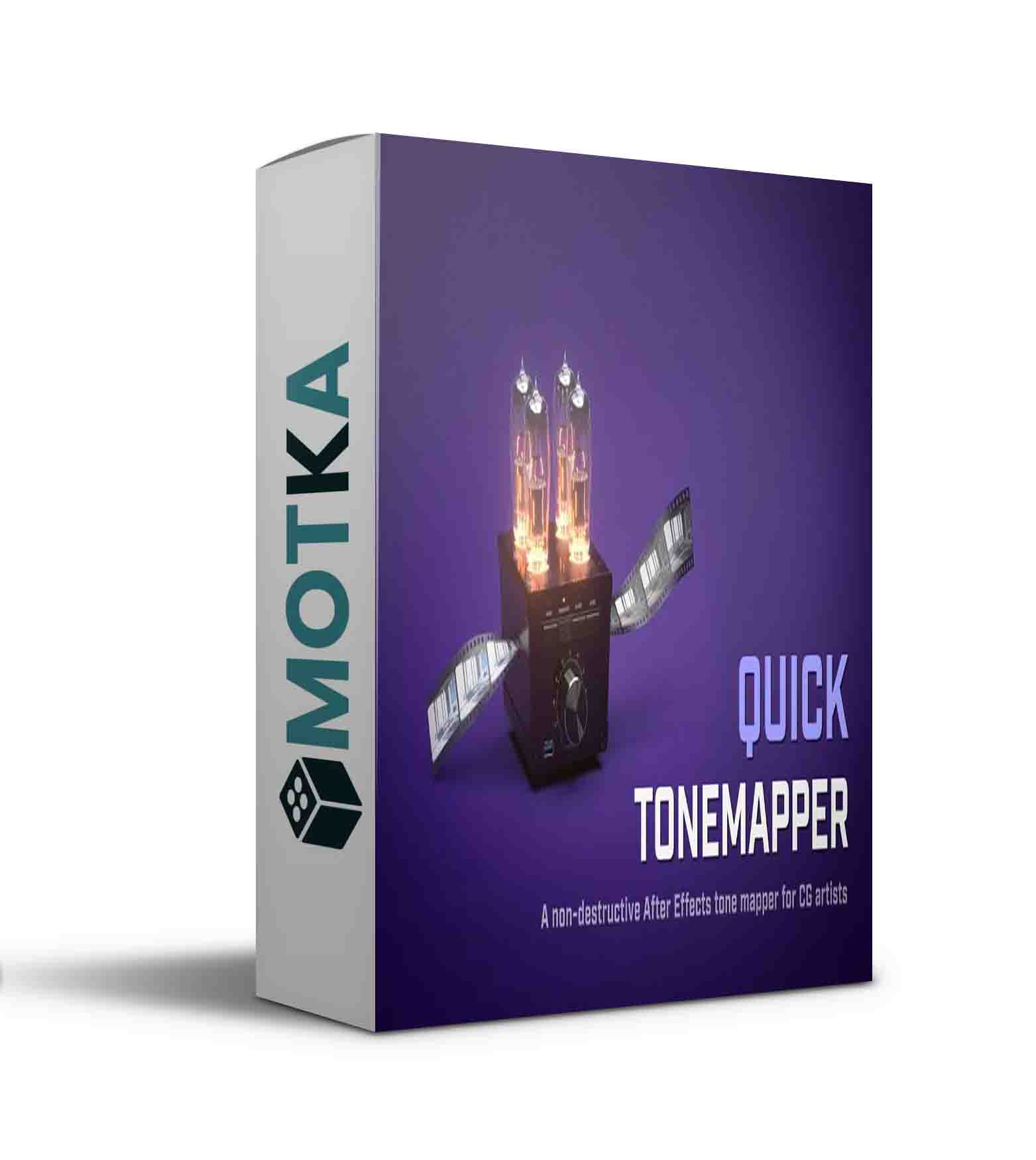 Quickly tone map your CG renders in After Effects, recover overblown highlights and introduce contrast.
Achieve unparalleled control over the final look of your CG renders!
Quick ToneMapper allows you to apply various tone mapping curves to your CG renders in post production, without having to bake them in at the time of rendering. Apply tone mapping curves, fine-tune their strength, and adjust other basic camera settings such as shutter speed, aperture or white balance.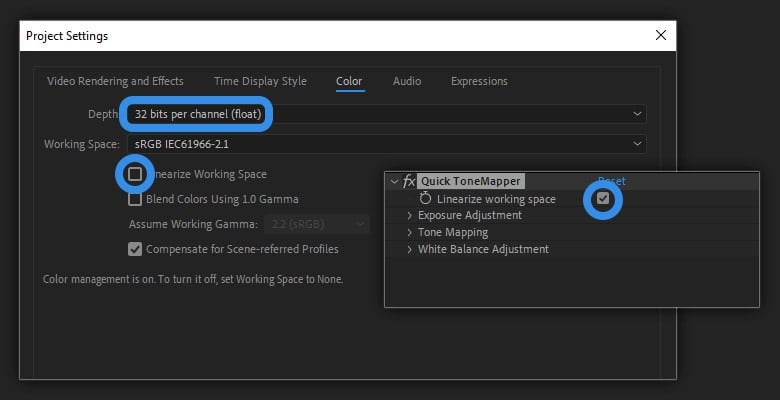 Features
Tone mapping
Quick ToneMapper offers you three tone mapping methods: Reinhard, Filmic, and ACES. You can fine-tune the intensity of each mapping curve with the "strength" slider.
Exposure adjustment
Quickly adjust aperture, shutter speed and ISO to further tweak the look of your image.
White balance
You can also adjust the white balance of your render. Either pick a color or use a Kelvin temperature value.
Quick guide to Quick ToneMapper
Save your CG render as a 32bit or 16bit float unclamped file (without any tone mapping).
Set Project settings in After Effects to 32 bits per channel.
If you wish to leave "Linearize working space" in Projects settings off, you are all set.
If you decide to turn "Linearize working space" in Projects settings on, disable it in plugin settings to avoid double linearization.
Do some tone mapping!
Homepage:-https://aescripts.com/quick-tonemapper/