Aescripts slides-and-grids 1.0.0 Free Download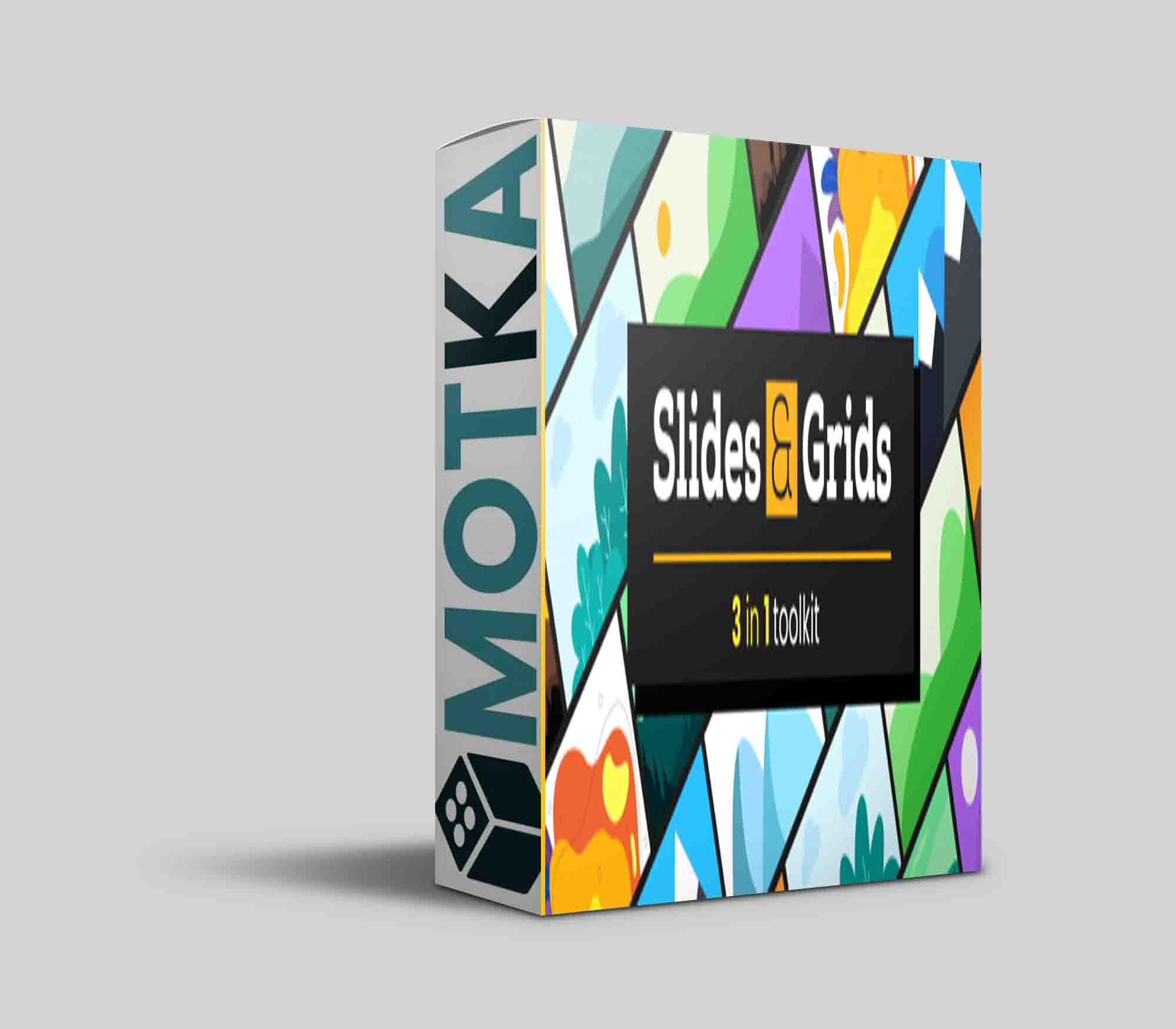 Creating
Grids
Easily create dynamic grids or slideshows using different type of layers.
There are a lot of controls available to animate or adjust the grid.
You can easily add or remove items from a grid or modify using additional utilities.
---
Precomping
Items
Create individual precomps for multiple selected layer.
Set how these should get its sizes and other settings.
Update existing comps / precomps and can add background layers.
---
Bulk Editing
Comps
Edit Templates or Compositions in bulk. You can fill placeholders compositions easily.
Add / Remove / Replace / Change Visibility of Items in the selected comps.
Target Layers inside all compositions based on name or index.
Create & Manage Grids
---
Grid Distribution & Fitting
Item Fitting Options
Offset (Row/Column Alternatively)
Add Margins
Zoom Specific Item to Comp
Adjust Items Frame Sizes
Add Masks to Clip Items
Set Roundness for Frames
Stroke (Dashes, Gap, Offset)
Backgrounds
Animate Transform with Delays
Additional Grid Utilities
Precomp Items
---
Precomp Multiple Layers
Video / Image / Shape / Text etc
Different Size Options
Add Margins
Fitting Options to Comp
Duration / Frame Rate / Pixel Aspect Ratio
Add Background Layer
Update Existing Comps
Bulk Edit Comps
---
Add / Replace / Remove / Change Visibility in All Selected Compositions
(Based On Set Target Layers)
Distribution Methods
(For New Items To Be Added)
Repeat Items
(If Both Selections Aren't Equal)
Fitting Options and Placement
Target Layers by Index / Name
| | |
| --- | --- |
| After Effects | 2023, 2022, 2021, 2020 |
1.0.0  (Current version)  –  Feb 9, 2023
Initial release.