AEscripts Shape Layer Toolbar Free Download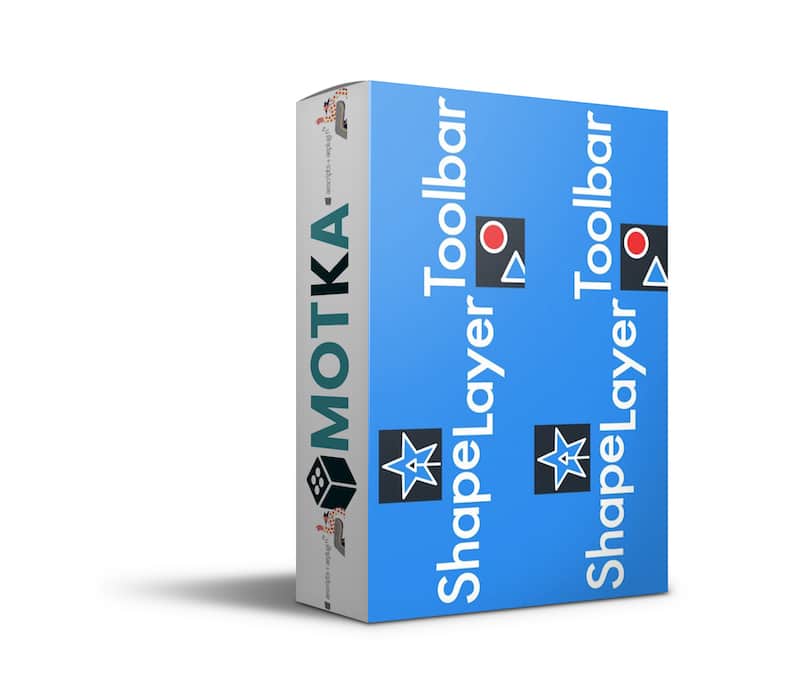 Shape Layer Toolbar gives you quick-access buttons for shape layer elements and expression controls. Set your values.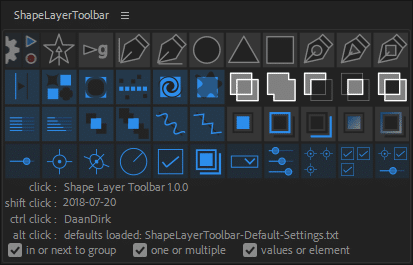 Shape Layer Toolbar
Quickly and visually put elements in your shape layer.
Features:
• All Elements
Set your personal shape layer element settings
• Easily save and set

For each element:

Values
Expressions
Values hidden by active expressions
Gradients (through an animation preset)

• Expression Controls
Save and load all settings
• Selecting elements

Easily select all elements of one type
< ctrl + shift > the element icon

• Clear menus

Customizable display of buttons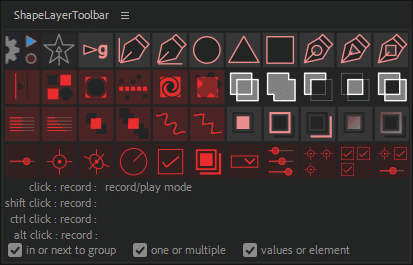 Gradients are supported from CC 2014 (13.0) onwards.
The empty shape autosetting the tool to pentool is supported from CC 2016 (14.0) onwards.