Aescripts one-click-export 1.1.0 Free Download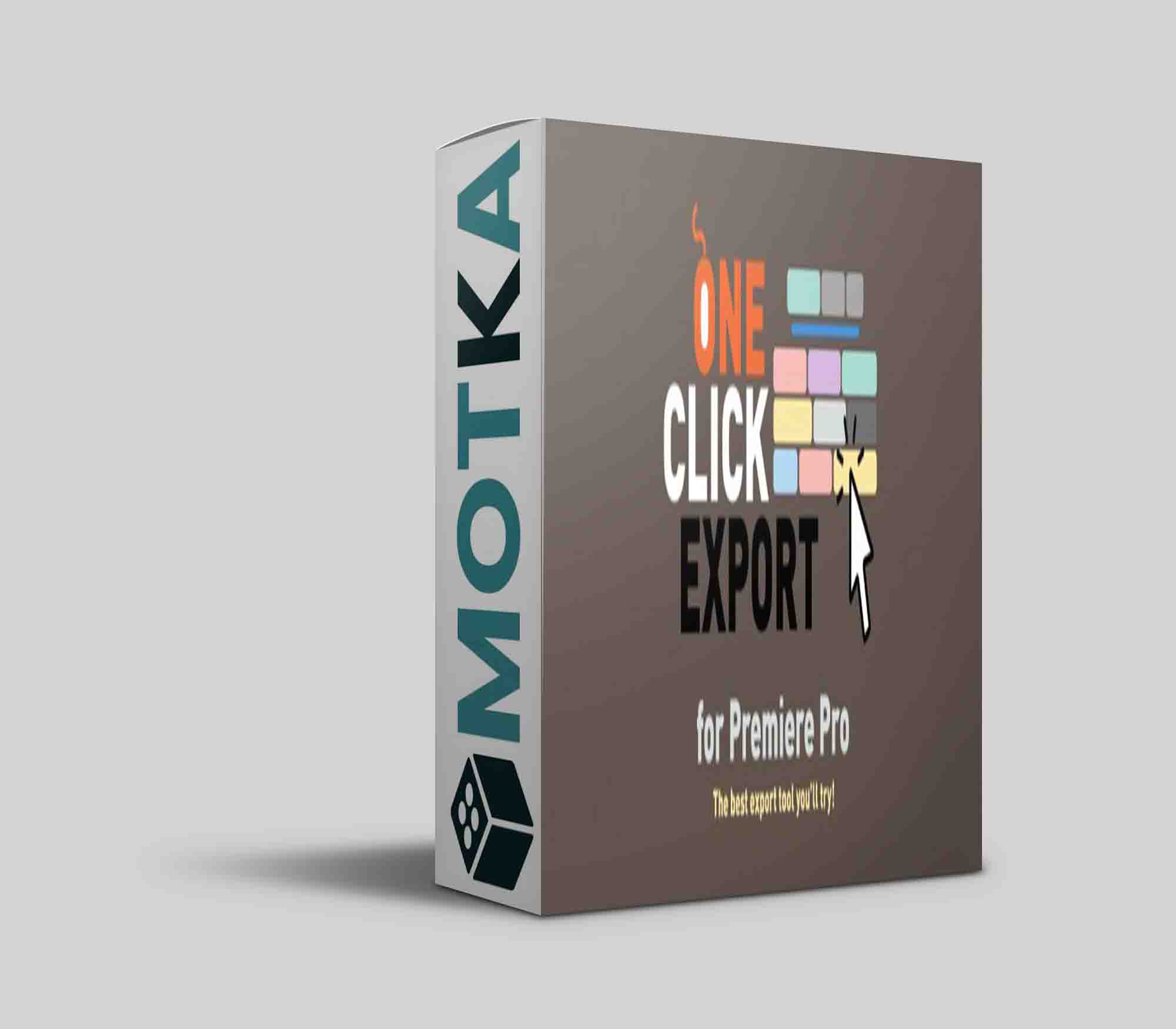 What is it?
One Click Export helps you to export your work. Easy to use and really fast to execute.
Forget the default Adobe way to export. With One Click Export you'll improve your work saving time.
---
How it works?
After selected your own preferences, you only have to click on the preset button you want to export. One Click Export saves you a lot of clicks.
---
A quick view.
Just down below, you can get a quick view video tutorial about how to run and use the extension One Click Export.
At videos tab, you will find detailed video tutorials about how to create your own preset buttons, about deep buttons description and many more.
Features:
Choose which engine executes the export: Adobe Premiere or Adobe Media Encoder.
Export as many sequences as you want in just one click:All

 inside the project, the user

selected

active

inside

_OneClickExport

BIN.

Choose between export entire sequence, in-out, work area bar or user selection clips.
Choose where to place the export: default user folder selected, ask before each render starts, or a quick option: the user desktop.
Choose which name do you want: the sequence's name or ask before export starts.
Append the date, the time or the button label after the name.
Up to 

28

 customizable export buttons.
Easy way to add your custom 

.epr

 files to a button.
Almost 

600

 presets to choose: 

ProRES, DNxHR, H264, HEVC, MXF OP1a…

7

 single-frame export buttons: 

JPG, PNG*, DPX, TIF*, BMP, GIF & TGA*.

 

* with alpha channel.
| | |
| --- | --- |
| Media Encoder | 2023, 2022, 2021 |
1.1.0  (Current version)  –  Apr 3, 2023
– Improved the extension to support multiple opened projects, instead of being limited to only the first opened one.
– Improved user experience by adding more informative messages on the Premiere popup panel.
– Replaced alerts with messages to provide more user-friendly feedback.
– Added the project location folder selected by default in the 'DESTINATION -> Ask' option pop-up dialog.
– Added the project location folder selected by default in the 'DESTINATION -> blue path link' option pop-up dialog.
– Clicking on the 'DESTINATION -> Ask' option while holding down the 'ALT' key will now open the folder where the project is located.
– Fixed the error that caused the extension to appear on the Adobe After Effects panel.
– Improved the Help… page for the user.
– Fixed minor errors.