Aescripts ltcprinter v1.0.0 Free Download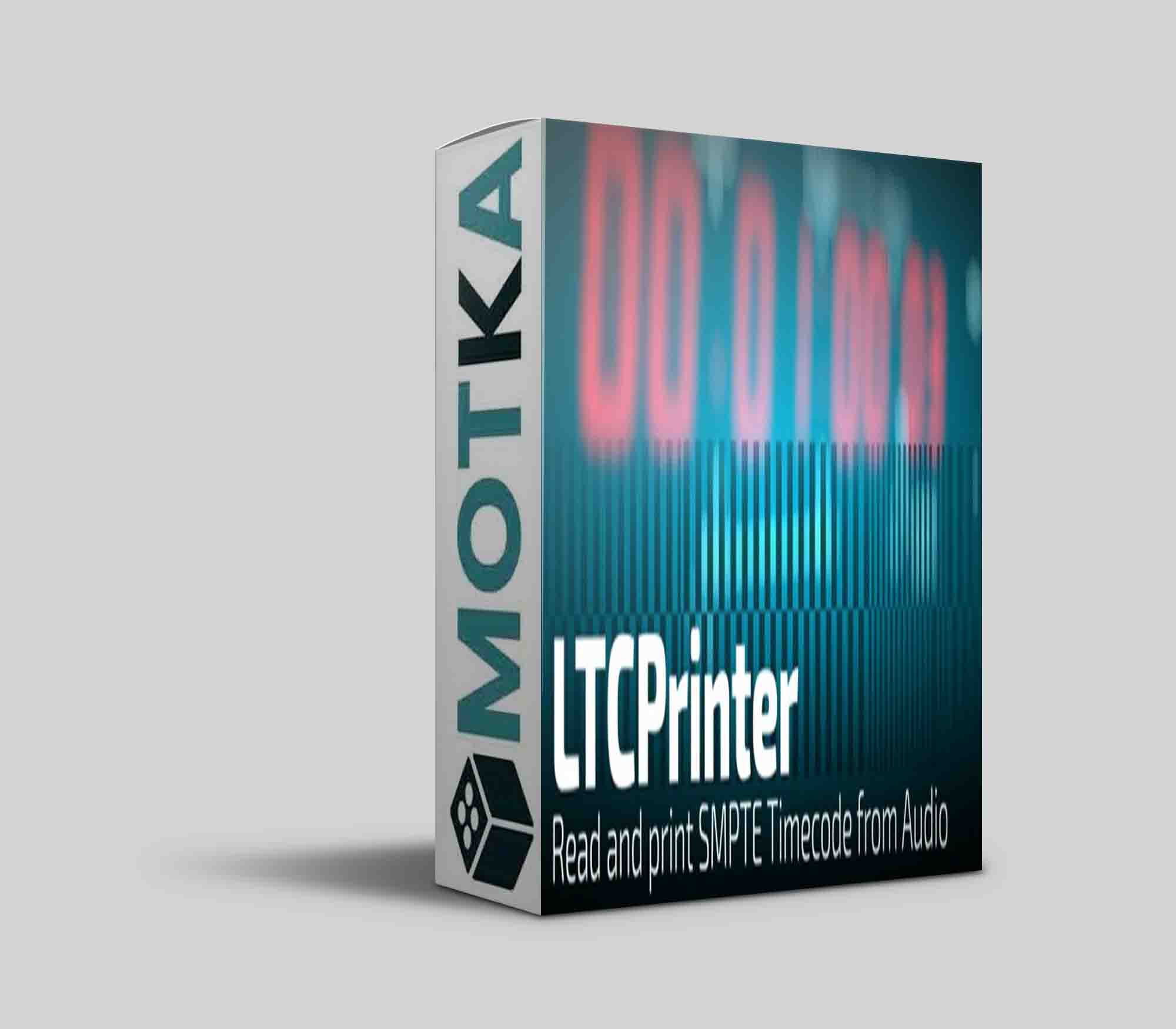 LTCPrinter
LTCPrinter reads SMPTE Linear Timecode in your footage audio tracks, and prints the corresponding timecode to a layer.
NOTE: Only Mac version is currently available.  Windows version will be coming soon in the future. Sign up to be notified of updates.
LTCPrinter may be compatible with older versions of After Effects CC than those listed, but has not been tested on those older versions.
Installation
Easiest and faster method:
• Use the aescripts+aeplugins manager app.
Or install manually:
• Unarchive the downloaded file.
• Locate the plug-in file according to your platform
(LTCPrinter.plugin for Mac; Windows support coming soon in a future release)
• Copy this file to the Plug-Ins folder for After Effects
Mac: /Library/Application Support/Adobe/Common/Plug-Ins/7.0/MediaCore/
Win: C:\Program Files\Adobe\Common\Plug-Ins\7.0\MediaCore\
• Restart After Effects
Applying the plugin
• Select a layer and then choose menu item Effect > DB Plug-Ins > LTCPrinter
Registration
• While unregistered, the plugin will hide its timecode output at varying intervals.
• You may register the plugin by clicking Register at the top of the effect settings.
Use
Apply LTCPrinter to any layer that can be made visible.  LTCPrinter will by default sample the audio of that layer to scan for SMPTE linear timecode.  However, you may specify any other layer as the source using the Audio Source Layer parameter.
| | |
| --- | --- |
| After Effects | 2021, 2020, CC 2019, CC 2018, CC 2017 |
1.0.0  (Current version)  –  Jan 29, 2020
Initial release