Aescripts ae-shapes-blender 1.0.3 Free Download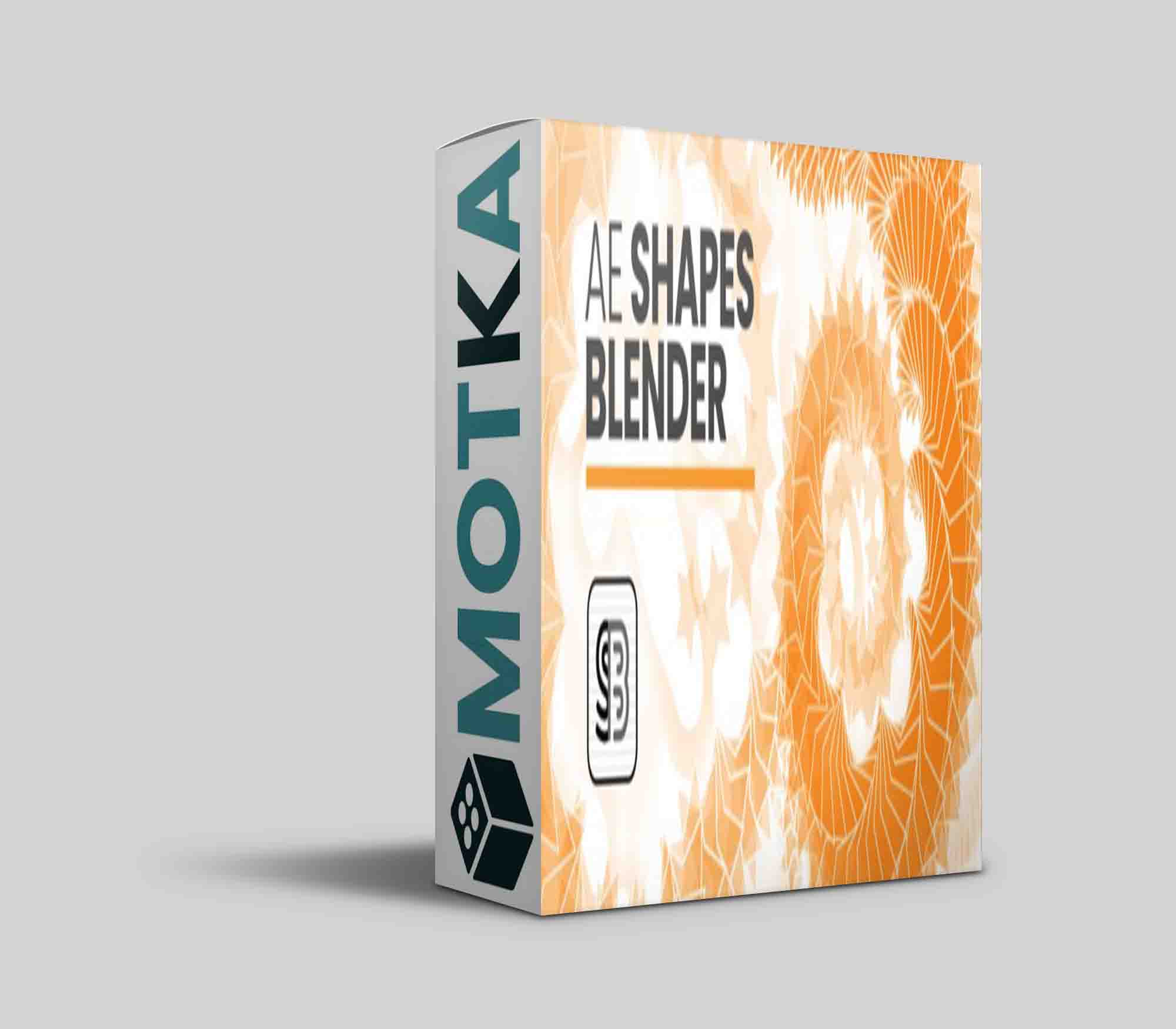 AE SHAPES BLENDER
AE Shapes Blender allows you to blend shapes together easily in After Effects. Just select 2 or more shape paths and click on the button to create the blend. You can choose between advanced and simple properties to control the blend.
Key Features
Blend Methods

Blend Directly
Blend Along Spine

Advanced Properties

Stretch
Scale
Offset
Loop
Fill
Stroke
Opacity
Twist

Replace Spine
Freeze/Unfreeze Blend
Reverse Blend Order
Other Paths Options (Applicable on any selected paths or blends)

Match Vertices
Shift Vertex
Reverse Paths
Open/Close Paths
HOW TO CREATE A BLEND?
Select 2 or more shape's paths properties. Make sure paths are converted to bezier paths if they are primitives.
For creating the blend it is recommended that the paths have similar number of vertices and close statuses. In case these are differnt then the script will automatically detect and ask to fix automatically.
Click on "Create Blend" button and the blend will be created with 4 layers to control the blend.
(Very complex paths with a lot of points and large number of shapes may require more calculation speed.)
Calc Layer – Contains the calculations.
Spine Layer – The layer for spine path. Change the path to control the blend.
Blend Layer – This is the only layer that will render and consist all the blended paths.
Master Layer – Master paths reside in this layer and if changed the whole blend will be affected.
(More details are included in instructions pdf and tutorial below.)
ADVANCED PROPERTIES
Advanced properties allows you to have more controls over blended paths. If you don't enable this then only simple controls will be added. You can easily change the properties for each control in the "Effects Controls" panel of master paths layer.
| | |
| --- | --- |
| After Effects | 2023, 2022, 2021, 2020 |
1.0.3  (Current version)  –  Aug 16, 2022
Improved support and better error messaging for online activation