The Beach Collection – Desktop and Mobile Free Download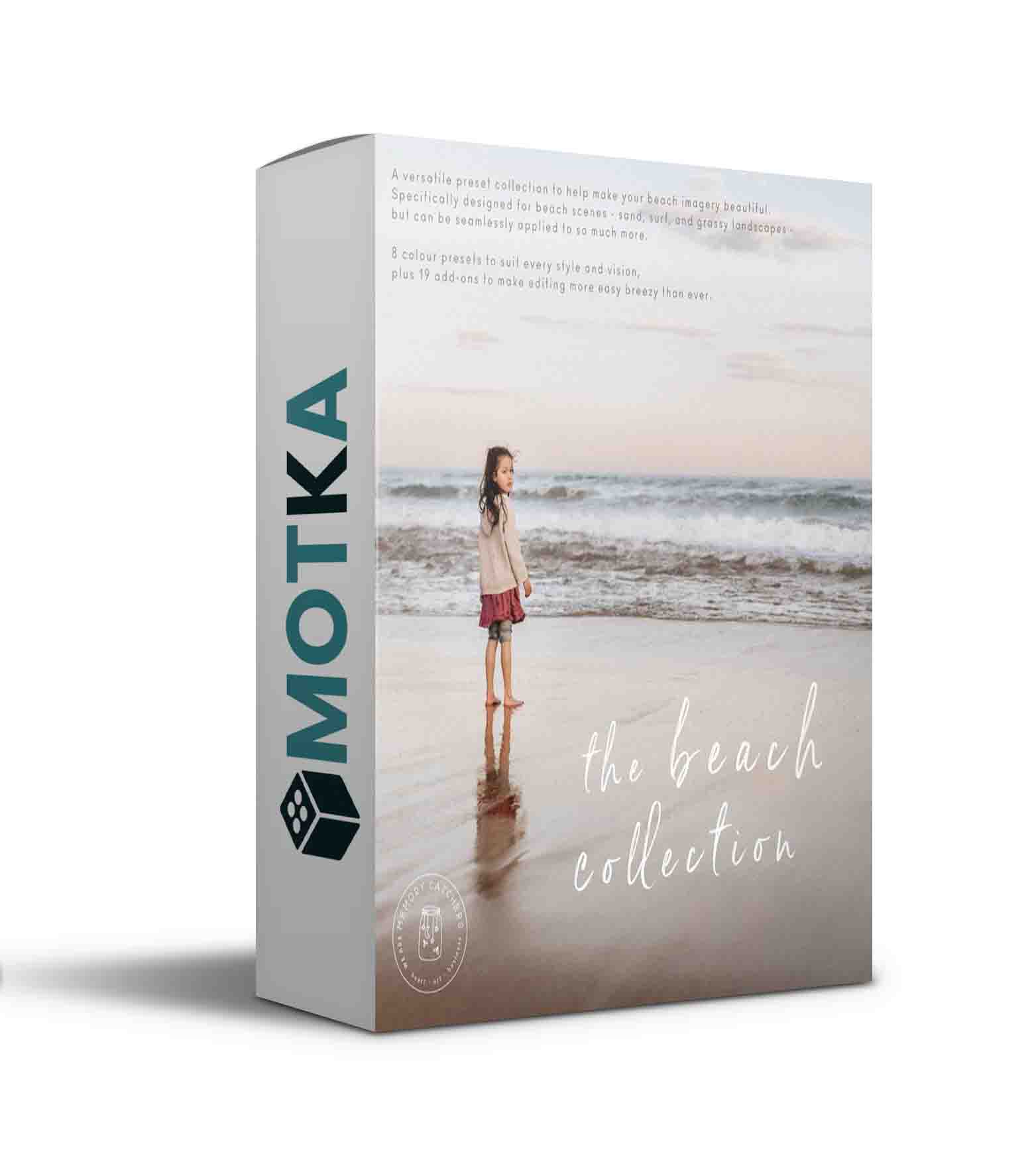 Get ready to meet your new favourite presets!
The Beach Collection is a versatile collection that will help make your beach imagery beautiful.
While it was specifically designed for beach scenes – sand, surf, and grass-scapes – it can be seamlessly applied to so much more.
IMPORTANT: THE BEACH PRESET COLLECTION IS ONLY COMPATIBLE WITH LIGHTROOM VERSIONS SEVEN AND NEWER (XMP files). THERE IS NO LRTEMPLATE VERSION OF THESE PRESETS, AS THOSE OLD VERSIONS HAVE NOW BEEN SUPERSEDED. IF YOU CURRENTLY USE LR 6 OR EARLIER YOU WILL NEED TO UPDATE YOUR LIGHTROOM TO USE THESE PRESETS.
The Beach Collection contains 8 beautiful colour presets for Lightroom and ACR, as well as 19 one click add-ons to make editing more easy breezy than ever.
Here's a run down of what's included:
DRIFTWOOD
Soft, romantic, endlessly evocative. Driftwood is for those who are seeking a more stylised, almost vintage vibe for their work.
DRIFTWOOD II
Driftwood's twin brother, Driftwood II will give you a similar vibe to the above, but with slightly cooler tones.
SALT
Salt is poppy, energetic, vibrant and crisp. When teamed with its complimentary add-ons, it has the ability to really pack a punch, and will result in devastatingly gorgeous jewel tones.
SALT I
Salt's sister, but with an ever so slightly different undertone.
SALT BREEZE
Salt Breeze is reminiscent of his cousin Salt, but just a little softer. Salt Breeze is ideal for those who are aiming for a more light, airy, pastel vibe.
SAND
Sand is a close cousin to the Vibes presets, who you may know well from The Wildling Collection. As well as a few other changes, this guy has been tweaked for beach settings, so those greens and blues can really sing.
TROPICAL SUNKISS
Try this guy on your blue skies + full sun shots, and be instantly transported to tropical bliss. Be sure to send me a postcard, please!
STORM
Storm is cool, deep, and just a teensy melancholy. A distant cousin of the original TBO, add grain, bring the exposure up just a tad, and Storm (I think!) will feel a little like film.