Becca Jean – The Inner Light Collection Free Download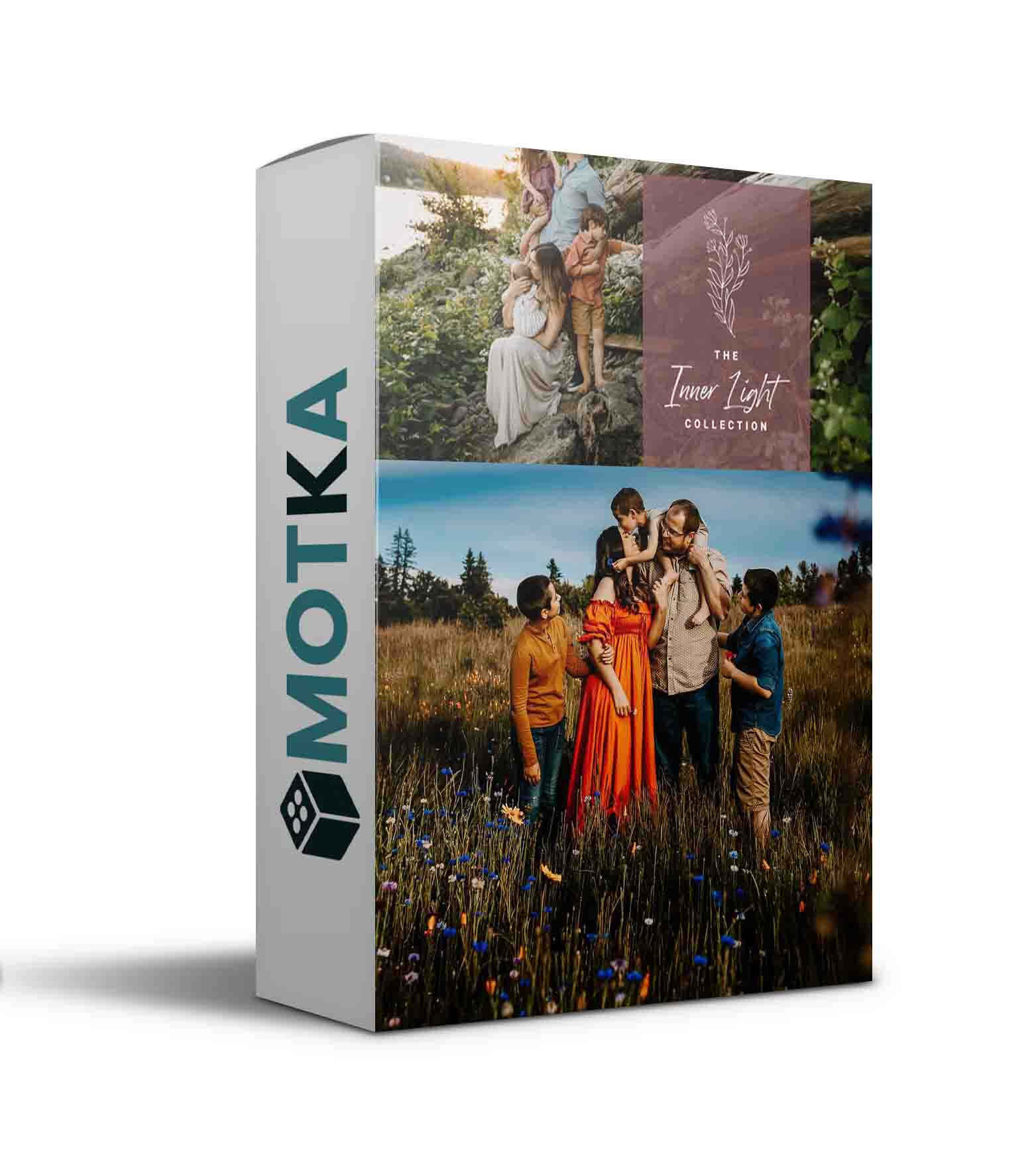 The Inner Light Collection Lightroom desktop presets are for photographers who want to keep colors bright, while still giving your subjects creamy skin tones. These were specifically made with lifestyle photographers in mind. They have been tested on images taken at golden hour, in open shade, during cloudy and overcast days, and also inside with natural light and they will bring out the best in your photos in all conditions.
This collection includes 7 presets for Lightroom desktop users. 5 in color and 2 in black & white.
First, there are five different versions of the color Inner Light preset. They can be used for different lighting scenarios, but with a similar look so your editing will be consistent. Inner Light 1 and 2 give you contrast and deeper shadows, so it works great on images taken in brighter light, one is stronger than the other. Inner Light 3 is a lighter version so it works well in backlit images where you need to bring those shadows up. Inner Light 4 and 5 are warmer versions where one has a softer look and the other has a little more contrast.
The black and white presets both have beautiful contrast, but one works best on brighter images, while the other works better on darker, moody photos. They both have a very slight red tint to them.
Bonus: Mask/Brush Settings
I'm also including three of my favorite mask/brush settings!
One is my sky brush, which will magically bring out the color and vibrancy of your skies (use this with a graduated filter). The second is something I call Facebright, and I use it with a radial filter over faces and bodies that need to be brightened, without brightening the entire image. And the third setting is my sun warmer, which I use with a radial filter when I want to bring out the color of the sun.
As with all Lightroom presets, expect to do a little tweaking depending on the image.