RENDERWAVE'S COLORPEDIA Free Download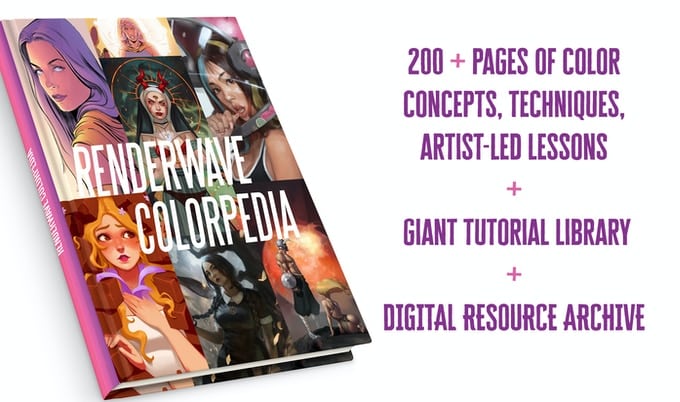 RENDERWAVE'S COLORPEDIA is a 200+ page full color book , measuring 8.75 X 11.75, covering everything to do with digital painting and comic book coloring. The book is broken down into 5 sections + a digital archive full of resources to aid you in your art quest.
We wanted to give you more than lessons and techniques. We wanted to provide you with tools to improve your art and build your own archive of assets. The digital resource archive is full of useful items like custom brushes, swatches, gradients and textures. You will also receive the complete and lettered black and white files for Light # 1 to practice your rendering skills on.