Cinegrading +CINE FILM ASSETSX Free Download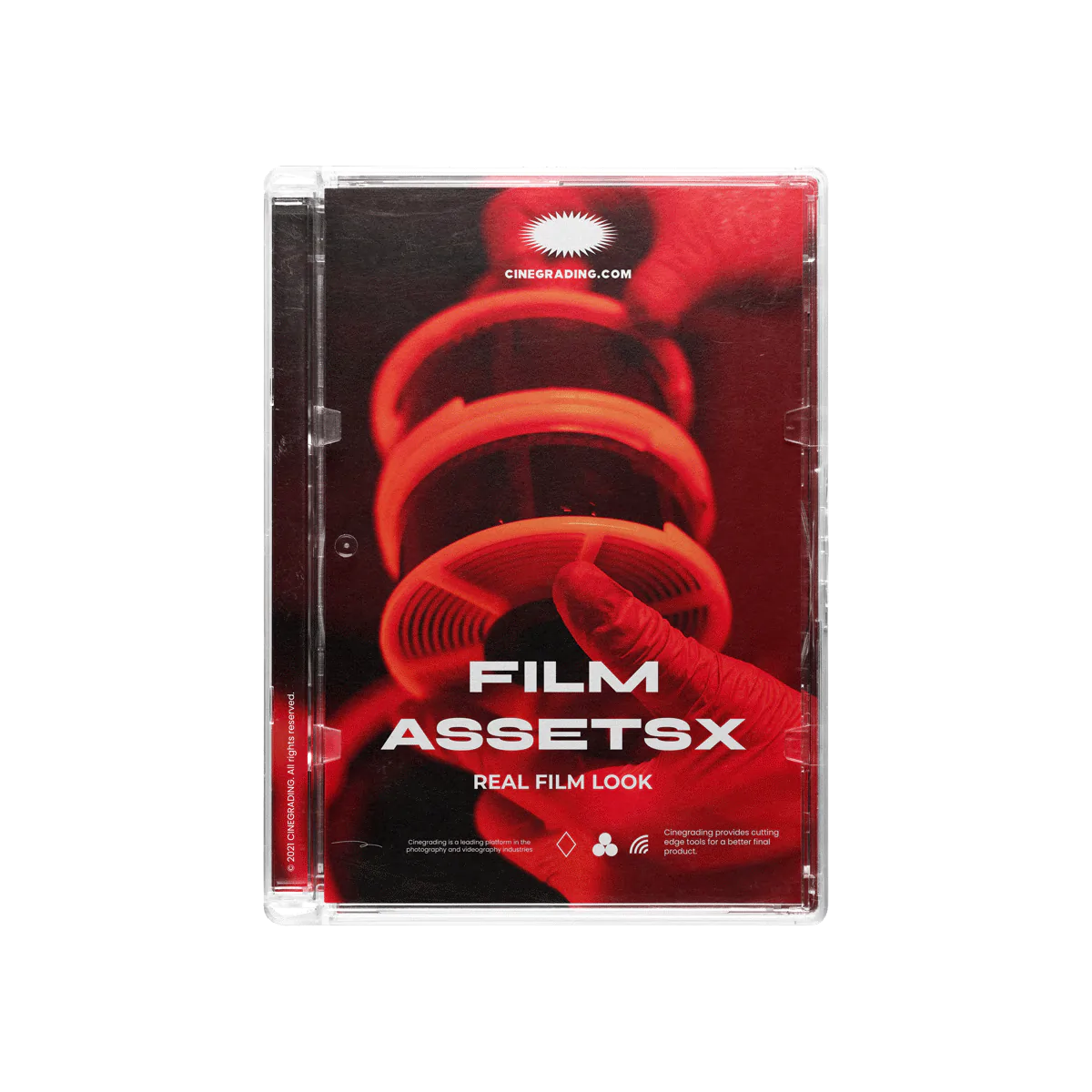 If you want a customizable organic film look that stands out from the crowd, check out the +Cine Film AssetsX overlay pack by Cinegrading. Using high-resolution scans from authentic film, the +Cine AssetsX pack includes everything you need to recreate a real film look.
Most film element packs are all-or-nothing solutions with just a few options. With our +Cine Film AssetsX pack, you can choose from 10 different styles each of grain, dirt, ash, and light leaks, then apply each layer individually – that's literally hundreds of combinations!
In the days before digital cameras, photography was an organic process that gave each photo a unique character and a life of its own. The +Cine Film AssetsX pack adds film grain, light leaks, dirt, and ash to create a realistic, one-of-a-kind, shot-on-film aesthetic.
The +Cine Film AssetsX pack is carefully designed by photo experts, based on actual film, grain, dirt, and light leaks. If you want a classic film look, make sure it's authentic.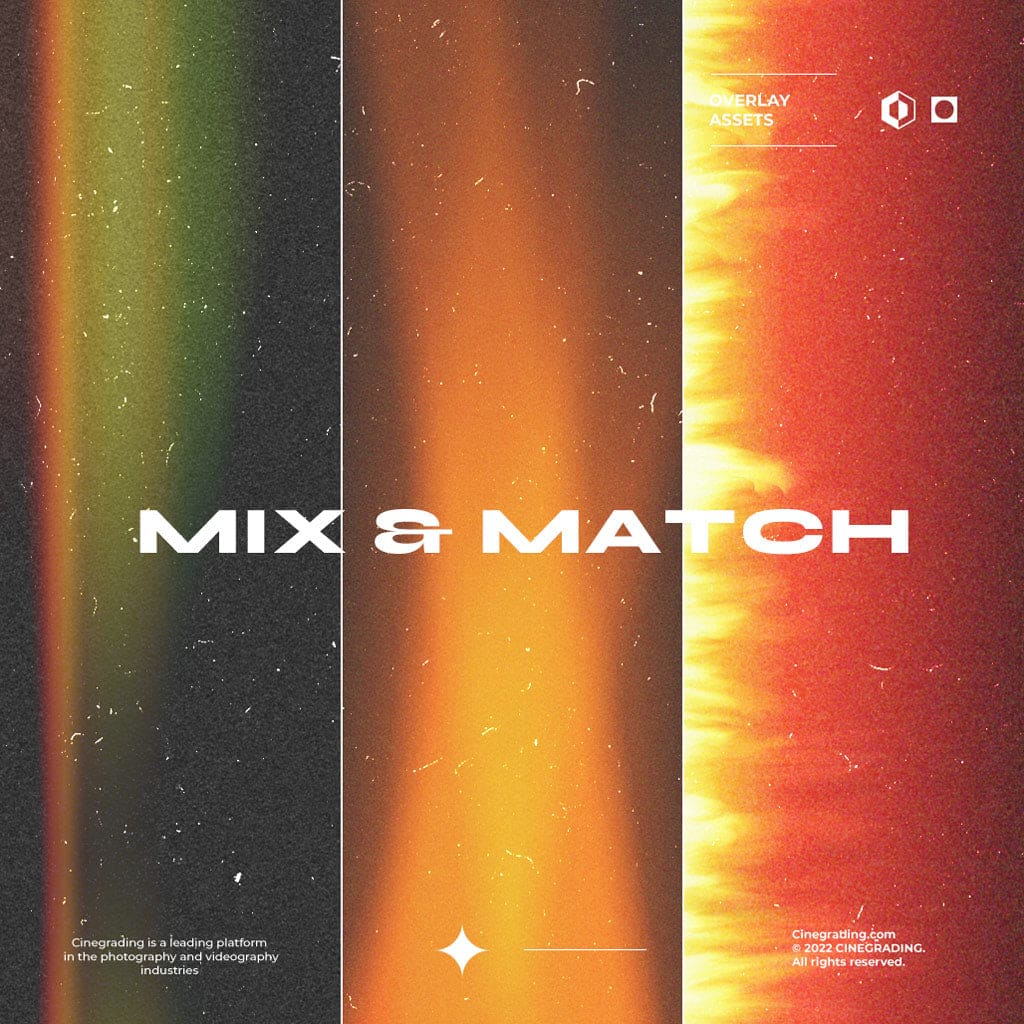 +CINE FILM ASSETSX INCLUDES (.PNG)
ASHES (9504 X 6336, 9504 X 5344, 3840 X 2160)
+Cine_Ashes_01
+Cine_Ashes_02
+Cine_Ashes_03
+Cine_Ashes_04
+Cine_Ashes_05
+Cine_Ashes_06
+Cine_Ashes_07
+Cine_Ashes_08
+Cine_Ashes_09
+Cine_Ashes_010
GRAIN (9504 X 6336, 9504 X 5344, 3840 X 2160)
+Cine_Grain_01
+Cine_Grain_02
+Cine_Grain_03
+Cine_Grain_04
+Cine_Grain_05
+Cine_Grain_06
+Cine_Grain_07
+Cine_Grain_08
+Cine_Grain_09
+Cine_Grain_010
LIGHTLEAK (9504 X 6336, 9504 X 5344, 3840 X 2160)
+Cine_Lightleak_01
+Cine_Lightleak_02
+Cine_Lightleak_03
+Cine_Lightleak_04
+Cine_Lightleak_05
+Cine_Lightleak_06
+Cine_Lightleak_07
+Cine_Lightleak_08
+Cine_Lightleak_09
+Cine_Lightleak_010